Day trip to Hermanus
Many visitors to Cape Town include a day trip to Hermanus in their travel plans to see the whales play. But, Hermanus offers so much more.

Your holiday to Cape Town will never be boring.
If you have time on your hands, why don't you plan a day trip to Hermanus? This charming seaside village in the Overberg area has a lot to offer visitors.
Besides, a day trip from Cape Town to Hermanus is less than a two-hour (one-way) drive away.
There are plenty of fun activities to engage in on a day trip to Hermanus from Cape Town. Arguably the most memorable moments' visitors take home from Hermanus is watching the Southern Right Whales. These massive mammals frolic in the ocean near the coast of Hermanus between June and December each year.
Scenic drive to Hermanus
It is a scenic drive from Cape Town to Hermanus through the Cape Winelands. After Sir Lowry's pass on the N2 highway, you will drive past farm stalls and well-known wine estates. Take time to stop and purchase some of the local treats available en route.
Have a whale of a time in Hermanus
Hermanus is synonymous with the Southern Right Whale. Many visitors include this town in their travel plans to see the whales. There is even a Whale House Museum in Hermanus.
Whale watching by boat
Southern Right Charters can take you close to the whales at sea. There are many different whale cruises from which to choose.
Whale watching from the shore
Why not watch whales from the shore? There are many restaurants in Hermanus that are more than just mere places to eat. Some of these restaurants have spectacular sea views from where you can do some whale spotting.
Whale watching on foot
The famous cliff path in Hermanus follows the rugged coastline for around 12 km between New Harbour to the west and Piet-se-Bos to the east, just beyond Grotto Beach. The entire path falls within the protective Fernkloof Nature Reserve.
Along the cliff path, hikers will find strategically placed wooden benches overlooking the sea. Therefore, it is one of the most excellent places to indulge in land-based whale watching. The best sightings are usually in August and September.
Those in the know maintain that the best places to spot whales include between Gearings Point and Roman Rock; Mickey to Kraal Rock; Sievers Punt and Kwaaiwater.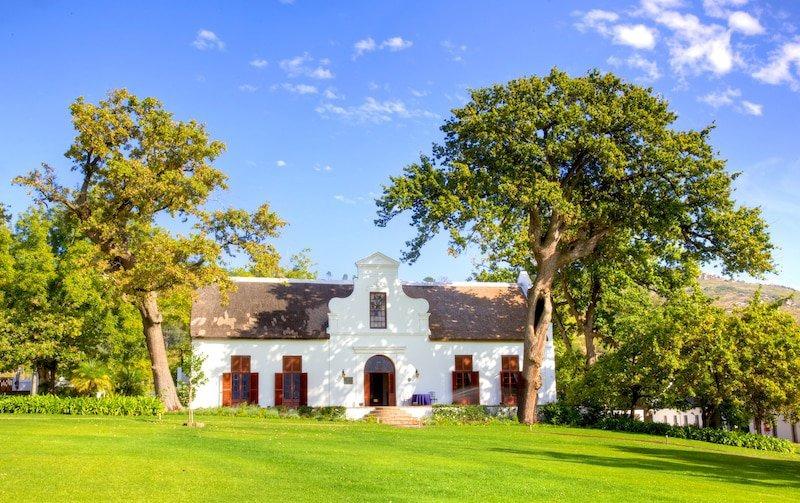 Top-notch wineries in Hermanus
The
Hemel-en-Aarde valley
(translated to 'Heaven and Earth' valley) plays proud host to noteworthy wineries such as Hermanuspieterfontein, Whalehaven, Southern Right, Hamilton Russell Vineyards and Bouchard Finlayson Winery. If wine tasting is part of your plan for your day trip from Cape Town, hop on the
Hermanus Wine Hoppers
' wine tram. The tram takes visitors on tour through the Hemel-en-Aarde Valley to discover wineries such as Spookfontein, Creation Wines and Newton Johnson.
Adventurous activities in Hermanus
Walker Bay Adventures has more than enough entertainment available to fill up your day trip. Is Shark Cage diving an activity listed on your bucket list trip to Cape Town? Then look no further. Cage diving is only one of the activities available in Gansbaai, near Hermanus.
The area also has sea, lagoon or river kayaking, shark snorkelling; mountain biking, horse riding to kite surfing. Tour operators can even arrange scuba diving.
More activities and tours
Golfers always enjoy playing on one of South Africa's top ten courses at the lovely Arabella Country Estate. The estate also boasts a world-class spa where visitors can rest their weary limbs.
Convert your day trip from Cape Town into a mini safari with a visit to the Panthera Africa Big Cat Sanctuary in Stanford. Here you will see many examples of big cats and other predators.
Apart from whale watching, Hermanus also offers Marine Big 5 safaris. On these safaris, visitors can expect to see dolphins, African penguins, the Cape fur seal, the great white shark, and several whale species – all in their natural environments.
Unique eateries and seafood feasts at fantastic restaurants also await visitors to Hermanus. On Saturdays, the relaxed Hermanus Country Market is a worthwhile stop to buy organic produce.
Hermanus is a special place
Include a day trip to Hermanus in your Cape Town itinerary and get a whole new perspective on what the Western Cape has to offer. And, while you're here, check out our holiday planning resources for help with putting together your holiday to Cape Town stress-free.
What are you waiting for? Nox Rentals' team is ready to recommend the top self-catering apartments and villas in Cape Town. Use your holiday rental on the Atlantic Seaboard as a base from where to explore exciting places on your day trip to Hermanus.