City Centre – Make holiday magic in the Mother City
The City Centre stands as Cape Town's chic urban hub, encompassing upscale neighborhoods like Devil's Peak, Vredehoek, Oranjezicht, Higgovale, and Tamboerskloof.
Opting for a stay in any of the City Centre's suburbs guarantees an authentic encounter with South Africa's vibrant Mother City and its abundant offerings.
Let the awe of Table Mountain captivate you, relishing in magnificent views of the city and its bustling harbor. Discover your ideal self-catering haven, serving as your launching pad to explore and revel in the holiday magic of the City Centre.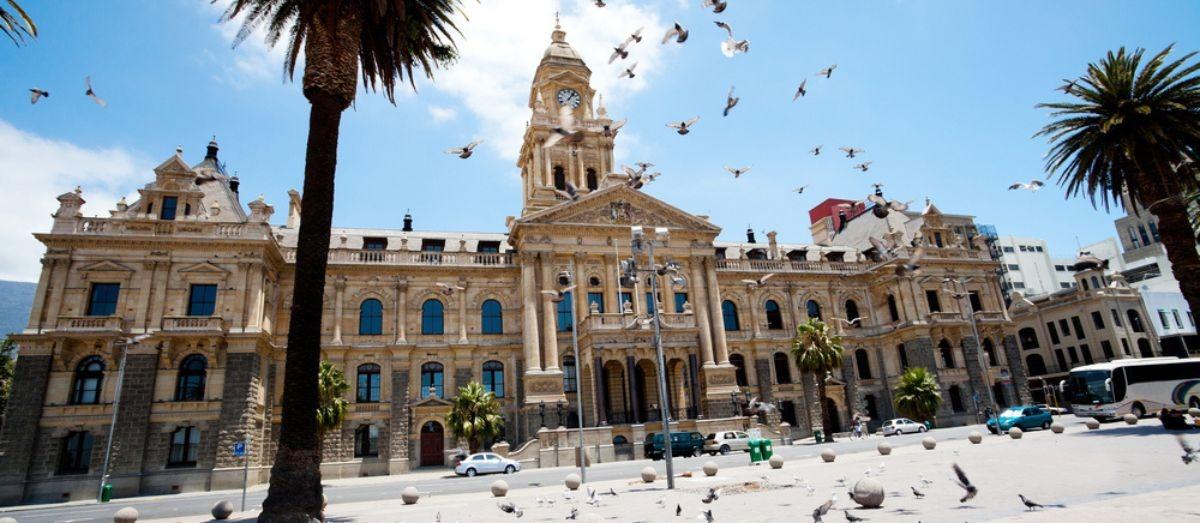 Your Holiday In The City Centre
The City Centre conjures up authentic holiday enchantment for its visitors. Explore every corner of the Mother City, from museums and art galleries to shopping centers, outdoor attractions, markets, and a vibrant dining and nightlife scene. Immerse yourself in the cultural richness of this bustling metropolis.
And if you're aiming for that sun-kissed glow, don't forget to set aside time to relax on any of the nearby beaches.
Luxury Accommodation In The City Centre
Discover luxury accommodations that will tempt you to extend your visit well beyond your intended departure date, as you bask in the sophistication of the City Centre's various neighborhoods. Find your
City Accommodation
today!
Self-Catering Apartments
City Centre apartments typically offer either splendid harbor or majestic mountain views. The higher up the mountain's slopes you go, the more spectacular the view, but also the longer the walk back down to the bustling city center, where the action unfolds.
Self-Catering Villas
The options are endless for luxury self-catering holiday villas in the City Centre and you will find one that suits your needs perfectly.
Things To Do In The City Centre
Table Mountain
A must-see attraction in Cape Town, Table Mountain is rightfully recognized as one of the new seven wonders of nature. Ascend through the Table Mountain Aerial Cableway or embark on a hike to immerse yourself in nature and relish panoramic views that span across the entire Cape Peninsula.
Abseiling
Once atop the mountain, abseiling emerges as a favored pursuit. Engage in an exhilarating encounter with pure vertical space as you step off the world's highest commercial abseiling point, positioned at a staggering 1,000 meters above sea level.
Restaurants
Cape Town's culinary scene is bustling with local and international flavours. Renowned chefs curate unforgettable tasting menus and wine pairings. For a gratifying dining experience, we strongly recommend making advance reservations at City Centre restaurants.
Bars
In the City Centre today, a bar is more than just a place to have a drink – it's an experience. Craft beer and gin bars are all the rage, where handcrafted brews and artisanal spirits take center stage, complemented by hearty pub-style fare.
Clubs
As the clock approaches midnight, the City Centre's nightlife ignites. An array of clubs awaits, catering to diverse musical preferences, inviting you to dance the night away to the rhythm of your choice.
Galleries
For art enthusiasts, the City Centre houses a variety of galleries displaying original works from both local and international artists. Immerse yourself in a realm of creativity and aesthetics as you explore these exhibitions and perhaps take home a piece of art that resonates.
Theatre
The Artscape Theatre Centre, situated in the heart of the city, boasts a range of venues, including the grand Opera House, hosting a dynamic mix of local and international productions. Another highlight is The Fugard, a 320-seat theater named after renowned playwright Athol Fugard, who received a Tony Award for Lifetime Achievement in Theatre in 2011
Museums
Uncover the rich history and heritage of Cape Town's people through the assortment of museums in the City Centre. From the historic
Castle of Good Hope
to The Bo-Kaap Museum, The Slave Lodge,
District Six Museum
, and Koopmans-De Wet House, each museum offers a unique perspective on the city's past.
Enhance your holiday experience here.
City Centre Weather
The weather rarely plays a pivotal role in your City Centre experience. Rain or shine, there's always something captivating to engage in. Rainy winters create an inviting ambiance for exploring, dining, and sipping beverages, while sunny summer days provide the perfect backdrop for various activities. During the summer, the City Centre can get quite windy. If the gusts become overwhelming, consider retreating to a nearby wind-sheltered beach, such as 4th Beach in Clifton, to bask in the sun.
Visit The City Centre Soon
Unveil the enchantment of Cape Town, the Mother City, as you embark on your journey within the City Centre. This vibrant hub exudes an intimate and welcoming atmosphere, compelling you to consider this lively area as your "home" after just a few days of residing in your City Centre accommodation. Let this magic linger in your heart for a lifetime.
Ready to start planning your trip? Find the answers to your travel-related questions in our handy, one-stop Cape Town holiday planning hub – complete with info-packed guides and resources that will make planning your visit a breeze. Take a look
here
.
---
---