Camps Bay - Beachfront Bliss and Breathtaking Beauty Await
In the enchanting realm of Camps Bay, most of the luxurious self-catering holiday vacation rentals come adorned with the gift of stunning sea views.
This ideal arrangement places holidaymakers in close proximity to the inviting allure of sandy beaches, vibrant beachfront bars, and a delectable array of restaurants. This seamless convergence of relaxation and entertainment makes Camps Bay a haven for those seeking an unforgettable escape by the sea.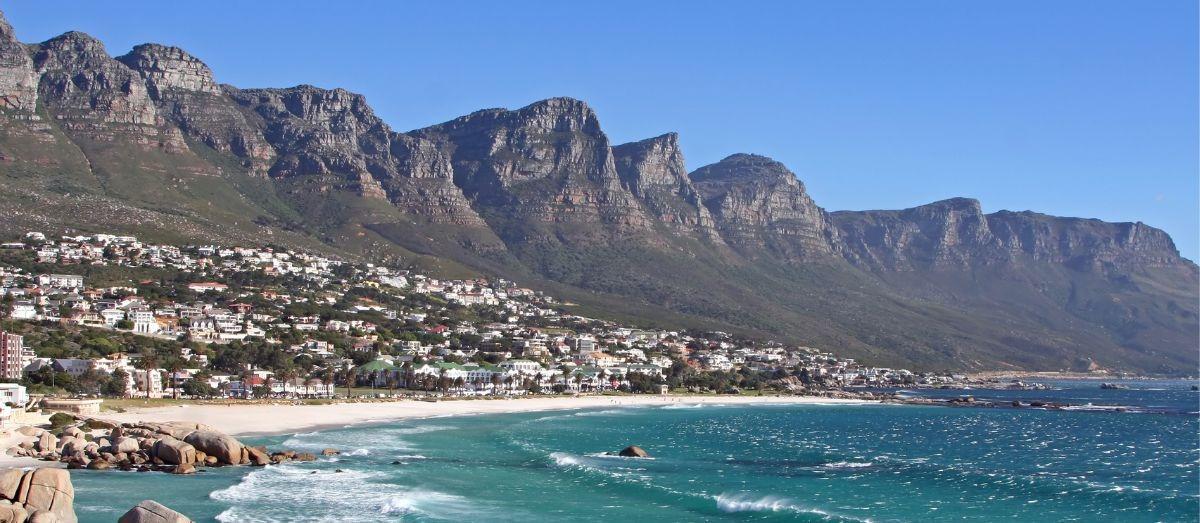 Your Holiday In Camps Bay
Discover the essence of relaxation and indulgence in Camps Bay. This coastal haven promises an escape that marries stunning sea views with easy access to the beach, vibrant bars, and tempting restaurants.
Luxury Accommodation In Camps Bay
Explore opulent accommodations that will redefine your idea of luxury. Camps Bay offers an array of options that promise to elevate your stay to unforgettable heights. Find your
Camps Bay Accommodation
today!
Self-Catering Apartments
Embrace the ultimate in luxury and convenience with a self-catering holiday apartment in Camps Bay. These exclusive spaces in this affluent area offer you the freedom to enjoy an upscale holiday while staying close to the heart of all the excitement.
Self-Catering Villas
For a truly lavish experience, indulge in a spacious self-catering holiday villa in Camps Bay. Stretch out in style as you watch the lively beach scene from your private deck or patio. Bask in the glow of sunsets over the vast Atlantic Ocean and create cherished memories with your fellow holiday companions.
Things To Do In Camps Bay
Beach
Camps Bay Beach, designated as a Blue Flag Beach since 2008, beckons with its golden sands and a seasonal lifeguard station. Enjoy the longest white sandy beach right opposite Camps Bay's bustling tourist center.
Scuba Diving
Near Camps Bay lies Lui Bay or Witsand, a popular scuba diving spot featuring two shipwrecks. Explore the Antipolis and Romelia, two scrap vessels that found their final resting place in 1977. At low tide, the hull of the Antipolis is visible, offering a captivating underwater experience.
Surfing
Glen Beach, tucked away behind large boulders at the far right of Camps Bay beach, is a surfer's paradise. Experience the local vibe at Glen Beach, renowned for its challenging waves, short fast rides, and a small take-off area.
Paragliding
If you are intrigued by the paragliders that you will see floating down from Signal Hill, the mountain abutting the famous Lion's Head, you can go tandem and experience this thrill for yourself, or simply watch the colourful canopies from the comfort of your sun lounger. Take a look
here
!
Sports
Cycling enthusiasts can take on Victoria Road and venture towards
Hout Bay
via Chapman's Peak for an invigorating morning ride. The breathtaking Atlantic Ocean views are the perfect complement to your exercise. Rent your bicycle from one of the local operators who will deliver it to you in Camps Bay.
Restaurants, Bars And Clubs
Camps Bay boasts a vibrant scene with an abundance of restaurants, bars, and clubs that cater to all-day and (almost) all-night revelry. Sample exceptional cuisine, taste interesting South African wines, and party to your heart's content.
Shopping
Discover unique souvenirs at Koeël Bay, on the outskirts of Camps Bay. The open-air African curio market offers handcrafted items from across the continent, allowing you to take a piece of Africa home with you.
Theatre
Nestled within Camps Bay is Theatre on the Bay, an intimate venue showcasing exceptional performances and local talents. This theatrical gem is under the influence of Pieter Toerien, a prominent figure in South African theater.
Camps Bay Weather
Enjoy a Mediterranean-like climate in most suburbs of Cape Town. Expect mild, moderately wet winters and warm, dry summers. Windy conditions can arise, particularly during the peak summer months of December, January, and February.
Visit Camps Bay Soon
Unleash the thrill of an action-packed luxury holiday in Camps Bay. This trendiest suburb of Cape Town promises an unforgettable experience. Rest assured, your accommodation in Camps Bay guarantees that you won't miss out on a thing.
Ready to start planning your trip? Find the answers to your travel-related questions in our handy, one-stop Cape Town holiday planning hub – complete with info-packed guides and resources that will make planning your visit a breeze. Take a look here.
---
---