Cape Town CBD – Share in the inner city's action
The Central Business District, or the heart of Cape Town, is conveniently located between the lively V&A Waterfront and the quaint suburbs of the City Bowl. It's an ideal spot for those who wish to stay in the thick of things during their holiday.
Cape Town, affectionately known as the Mother City, caters to all tastes and interests – from markets to coffee shops, eateries, bars, nightclubs, theatres, to museums. The CBD, with its diverse offerings, serves as an excellent hub for vacationers who enjoy being in the middle of all the excitement.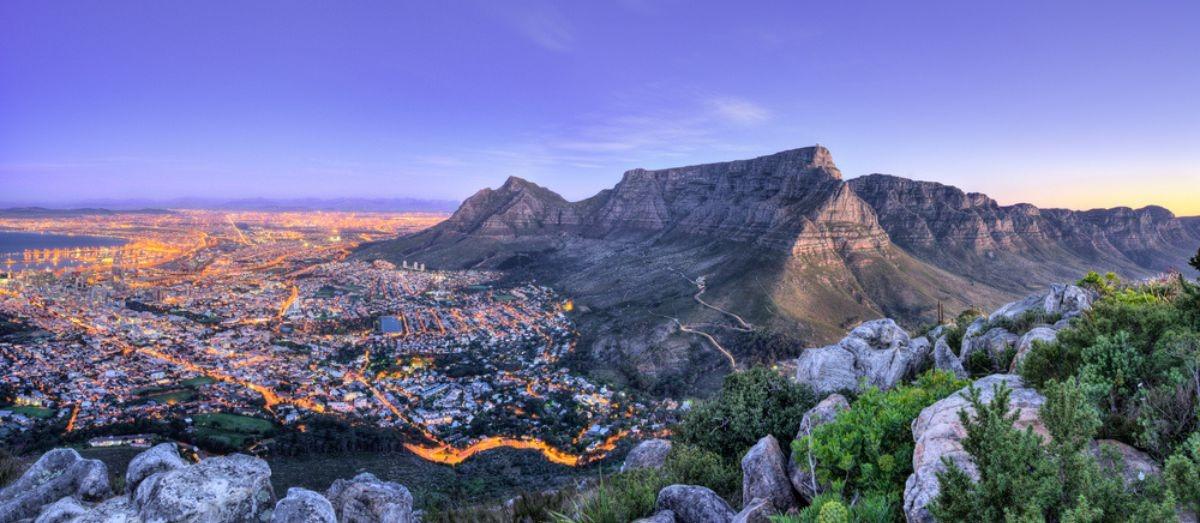 Your Holiday In The Central Business District
Welcome to Cape Town's buzzing Central Business District (CBD), your one-stop shop for non-stop fun and adventure! With an unbeatable location that offers easy access to the iconic
V&A Waterfront
, you're always just a hop, skip, and a jump away from a world of experiences.
Imagine this: you're standing at the foot of Signal Hill, with the deep blue waters of Table Bay at your feet and Table Mountain as your backdrop. Now take that picture postcard and add in a dash of adrenaline with a ride on the Table Mountain cableway. Or dive into history with a visit to the
Castle of Good Hope
. Sports buff? Don't miss the Cape Town Stadium. Here for business? The Cape Town International Convention Centre is right next door.
But hey, we get it. Sometimes, you need a little sun, sand, and sea in your life. And guess what? Some of
Cape Town's best beaches
are just five or ten minutes away. Whether you're a
Sea Point
fan, a
Clifton
lover, or a
Camps Bay
devotee, we've got you covered.
Back in the CBD, the streets are bustling with a smorgasbord of coffee shops, restaurants, and clubs. It's a foodie's dream, a party animal's paradise, and a culture vulture's playground, with theatres, markets, and museums adding a dash of color to the cityscape.
And for all you nature lovers out there, prepare to be delighted by the Company Gardens and the surrounding Table Mountain, Signal Hill, and Lion's Head. It's like Mother Nature decided to set up shop right in the heart of the city!
So come on over and join the fun. We can't wait to welcome you to our vibrant neighbourhood!
Luxury Self-Catering Holiday Accommodation In The CBD
Luxury Self-Catering Holiday Apartments In The CBD
Experience the vibrant pulse of the Mother City from the comfort of a luxury self-catering holiday apartment in the CBD. With everything conveniently close, your time is yours to indulge in your favorite activities – be it shopping, sightseeing, dining, or letting loose until dawn.
Luxury Self-Catering Holiday Villas In The CBD
With assistance from a trusted holiday letting agency, you can discover luxurious self-catering villas in the CBD. These provide ample room for you and your fellow holidaymakers to unwind and experience all the fantastic amenities this wonderful city has to offer.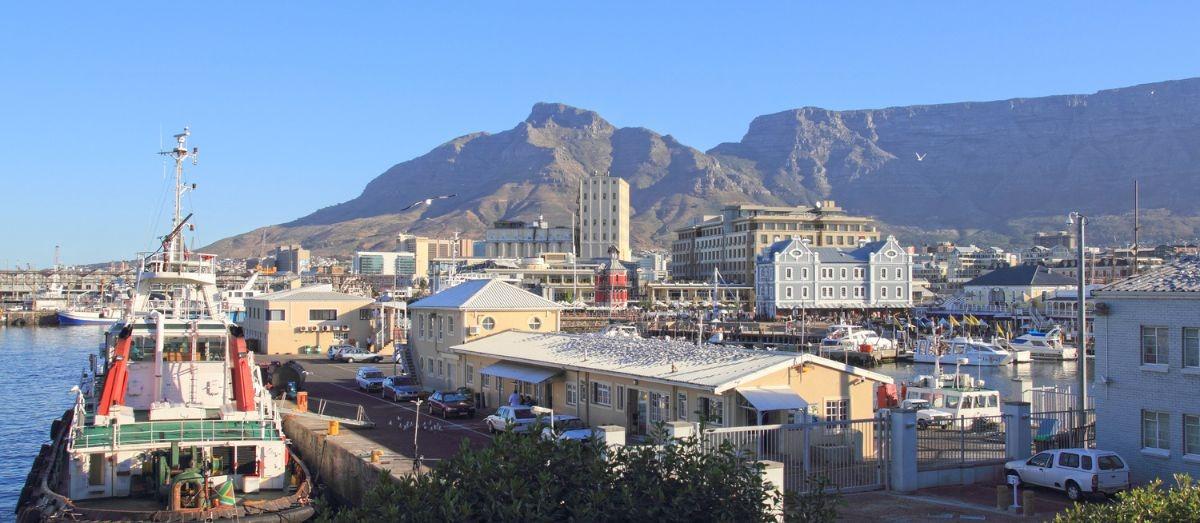 Things To Do In The CBD
V&A Waterfront
Transform your vacation funds into memorable keepsakes from over 4,000 retail stores at the V&A Waterfront. If shopping isn't your preferred pastime, there's a myriad of other entertainment options at the V&A Waterfront. Discover a variety of restaurants and bars, delve into the wonders of the
Two Oceans Aquarium
, explore the Scratch Patch, or embark on boat excursions to Robben Island and other captivating locations on the Peninsula.
Table Mountain
Navigating the CBD is a breeze with readily available public transport. Blend in with the locals and hop on a bus to reach the Table Mountain Aerial Cableway, your gateway to exploring one of the newly declared seven wonders of nature. For those who prefer a more active approach, a variety of
hiking routes
are available to climb the mountain, offering breathtaking views across the Cape Peninsula.
Restaurants
Cape Town's dining scene mirrors the city's unique charm, spontaneity, and allure. To experience this culinary journey, familiarize yourself with the newest and most fashionable eateries, where renowned chefs present their gastronomic masterpieces. Whether it's breakfast, lunch, or dinner, these establishments promise a feast for your senses.
Nightlife
Cape Town's CBD is teeming with nightlife options for those who love to stay up late. With a diverse range of bars, clubs, and theatres, it's the perfect place to savor local wines and spirits, dance until dawn, or immerse yourself in high-quality entertainment. Long Street is a popular choice for its vibrant party scene that lasts until the wee hours. Alternatively, you can secure a seat at the Fugard Theatre, Artscape, Labia Theatre, or the Alexander Bar Upstairs Theatre to witness the city's thriving local theatre scene.
Culture
Cape Town CBD is a vibrant showcase of local culture. After you've taken in the grandeur of the Houses of Parliament on Parliament Street, there are numerous other cultural landmarks to explore. These include the poignant Cape Town Holocaust Centre, the historically rich Bo-Kaap Museum, the evocative
District Six Museum
, the majestic Cape Town City Hall, the insightful South African Jewish Museum, and the impressive South African National Gallery. Each offers a unique perspective on the city's diverse heritage.
Adderley Street
Situated in Cape Town's CBD, this iconic street boasts an array of boutiques, coffee shops, and flower vendors. It truly comes alive during the holiday season, adorned with vibrant Christmas lights that add to its festive spirit. It also serves as the starting point for the Cape Minstrels' lively parade, where participants don their brightly hued outfits, carry umbrellas, and play an assortment of musical instruments.
Guided Walks
Put on your comfortable footwear and embark on a guided walking tour in the CBD where you can trace the path of legendary South Africans, including the Mandela Footsteps to Freedom Walk. Other engaging walks that come highly recommended include the Cape Spirit City Walk and the Cape Malay Cooking Tour.
CBD Weather
During your vacation in Cape Town CBD, anticipate a mild climate in the spring and autumn seasons. Summer brings heat and the renowned South-Easter wind, affectionately known as the "Cape Doctor" for its role in purging the city of polluted air. While winters can be rainy, it shouldn't dampen your holiday enjoyment unless you plan on engaging in outdoor activities like markets and walks.
Visit The CBD Soon
Immerse yourself in the urban vibrancy by planning your luxury self-catering holiday in Cape Town's bustling Central Business District. Relish the convenience of having all your desired holiday attractions within close proximity, eliminating the need to schedule your day around commuting.
Ready to start planning your trip?
Find the answers to your travel-related questions in our handy, one-stop Cape Town holiday planning hub – complete with info-packed guides and resources that will make planning your visit a breeze. Take a look
here
.