Bantry Bay: A Luxurious Haven of Breathtaking Views and Easy Access to Cape Town's Dynamic Scene
If your ideal holiday is all about the essence of indulgence, the soothing embrace of the sea, lingering sunsets, and uninterrupted ocean views, your holiday in Bantry Bay will not disappoint.
This breathtaking bay, adorned with majestic granite boulders, invites you to revel in its sun-soaked days while gazing upon the vastness of the Atlantic Ocean.
Bantry Bay stands as an opulent suburb, setting the stage for a luxurious vacation. It offers hand-picked and exclusive self-catering accommodation options with awe-inspiring views of the Atlantic Ocean, the majestic Lion's Head, or even both.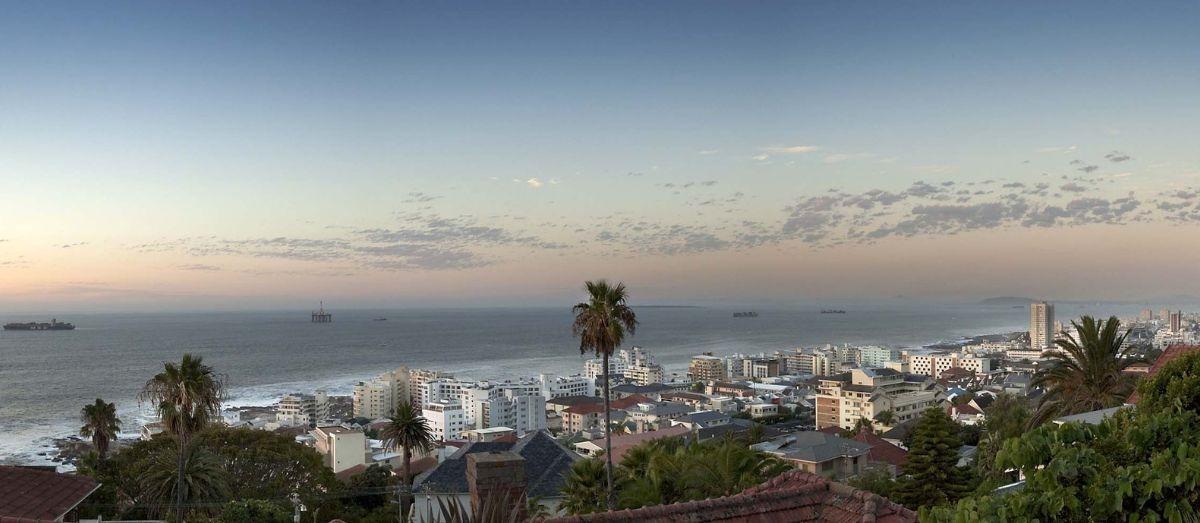 Your Holiday In Bantry Bay
A holiday in Bantry Bay unfolds with the advantage of proximity to everything you desire, yet nestled in a serene pocket along the Atlantic Seaboard. Here, you can truly unwind and find solace amidst the lively cityscape that surrounds you.
Shielded by Lion's Head, you'll experience the unique privilege of being a stone's throw away from bustling city life while being embraced by the tranquility of the ocean, whose gentle waves caress the granite boulders below.
Luxury Accommodation In Bantry Bay
When considering the options for luxury self-catering holiday accommodations in Bantry Bay, anticipate exclusivity, privacy, and the captivating allure of sea views and sunsets. Find your
Bantry Bay Accommodation
today!
Self-Catering Apartments
For solo travelers or couples, an exquisite self-catering holiday apartment in Bantry Bay offers the perfect setting for a serene and rejuvenating getaway by the water's edge. Many apartments boast private pools or Jacuzzis and showcase magnificent sea views, offering a seamless blend of comfort and splendor.
Self-Catering Villas
Should you envision yourself in an exclusive self-catering vacation villa in Bantry Bay, you will be delighted by the options available – all offering a very special holiday haven, destined to create lasting memories.
Beach
Bantry Bay is enclosed by massive boulders, limiting swimming to your luxury vacation rental's private pool. For sandy beach excursions, you needn't travel far—Bantry Bay's neighboring suburb, Clifton, boasts four exquisite and sheltered white sandy beaches.
Shopping
With a location less than 4km from Camps Bay and a mere 6km from the renowned
V&A Waterfront
, Bantry Bay strategically situates you to fully indulge in the shopping and entertainment offerings of these dynamic hubs.
Wellness
The Atlantic Seaboard hosts an array of spas, catering to every preference, from intimate personalized experiences to expansive world-class facilities. Your wellness is paramount, ensuring your vacation in Bantry Bay is nothing short of rejuvenating.
Hiking Trails
Embark on the Lion's Head hiking trail conveniently from the edge of Bantry Bay. While some sections of the trail can be steep, the overall experience is relatively manageable.
The journey to the summit and back typically spans around two hours. As you ascend, chains and ladders are strategically placed to aid navigation through steeper rocky segments. Should this pose any concerns, rest assured that an alternative path exists, circumventing the chain-section.
Full Moon hikes to Lion's Head are immensely popular, delivering awe-inspiring vistas of Cape Town. Remember to equip yourself with head torches and warm clothing for these excursions, as even during summer nights, the air can turn chilly.
Paragliding
From your Bantry Bay abode, you can witness paragliders gracefully ride the wind from Lion's Head. For the adventurous, tandem paragliding awaits, allowing you to experience the exhilaration firsthand.
Bantry Bay Weather
Experience perfect holiday weather in Bantry Bay, renowned as one of Cape Town's few wind-free zones. Nestled between Lion's Head and the mighty ocean, it enjoys approximately 290 wind-free days annually, providing a serene escape from the notorious "Cape Doctor" winds that often sweep the city. Embrace the tranquility and beauty of Bantry Bay's unique climate during your stay.
Visit Bantry Bay Soon
Bantry Bay embodies luxury, providing a distinct haven for the selective traveler. The unique quality and high standards of your self-catering accommodation promise an unforgettable stay in this lavish environment. But don't take our word for it—immerse yourself in the experience by booking your
Bantry Bay accommodation
today.
Ready to start planning your trip?
Find the answers to your travel-related questions in our handy, one-stop Cape Town holiday planning hub – complete with info-packed guides and resources that will make planning your visit a breeze. Take a look
here
.
---
LOAD SHEDDING BACK UPThere is a large generator that powers everything.This four bedroom en-suite villa is set over 3 floors with an additional self-catering flatlet. The design combines industrial elements such as raw steel, timber floors and concrete complimented by colourful curated art pieces and custom designed furniture. The centrepiece of th
Exceptional Bantry Bay Villa Anchor House
LOAD SHEDDING BACK UPThis home is fully powered by a generator and therefore is not affected by load shedding (electricity outages). The generator powers all A/C, the lift, ovens as well as all lights and plugs. Relax knowing that your stay will not be affected at all when the power goes out.Located on the slopes of Lion's Head, this beautifully de
Ultimate Luxury in Bantry Bay Villa Charmante
Welcome to our exquisite vacation rental villa located in the exclusive suburb of Bantry Bay. This modern and spacious retreat offers a luxurious escape with stunning ocean views. With 5 bedrooms, each featuring a king-sized bed and ensuite bathroom, this villa provides the perfect accommodation for large families or groups of friends.The open-plan
Incredible Villa w Ocean Views Villa 196
---