Mouille Point – Amuse yourself in Cape Town's seaside fun park
This small, central seaside suburb of Mouille Point offers holiday amusement to visitors of all ages in its fun park ambience.
Not only is Mouille Point right next to the
V&A Waterfront
, but it offers expansive sea and mountain views, easy access to the beach and boardwalk, and a myriad of attractions that will drive you and the kids wild – all located just a hop, skip and jump from your masterful luxury vacation accommodation in Mouille Point.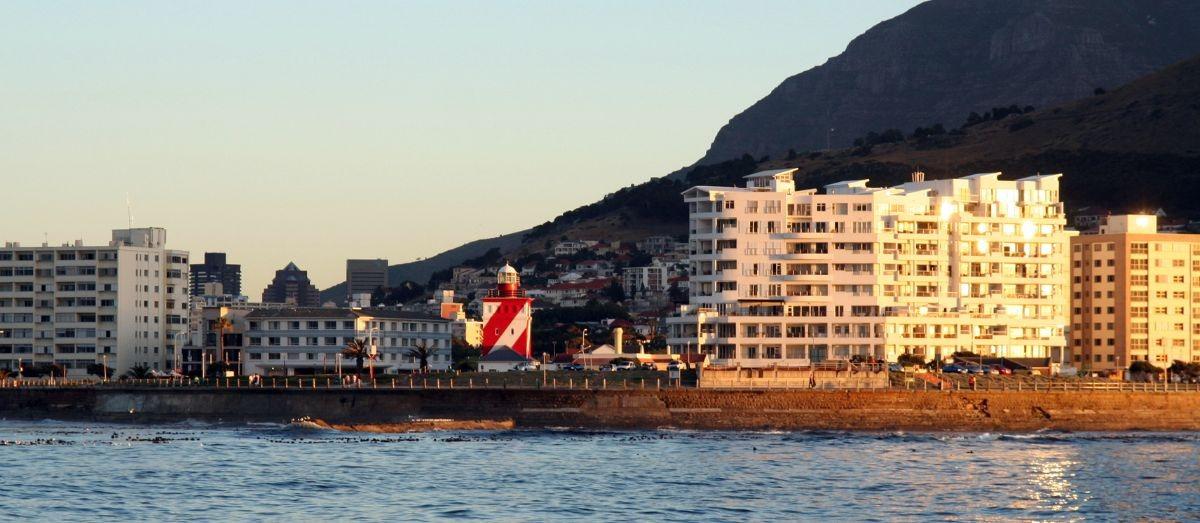 Your Holiday In Mouille Point
Mouille Point offers a beach holiday, shopping extravaganza, fun and amusement for the kids, and playtime for adults all rolled up into one compact suburb, centrally located on the Atlantic Seaboard and famous for the red-and-white painted lighthouse it houses right on the beachfront.
Luxury Accommodation In Mouille Point
Luxury self-catering holiday accommodation is in no short supply in magical Mouille Point and visitors can pick and choose between apartments and a handful of villas.
Self-Catering Apartments
There are plenty of luxury self-catering holiday apartments available for rent in Mouille Point, making it easy to lock up and go to explore the sights of this unique little seaside suburb.
Self-Catering Villas
You will find luxury self-catering villas in Mouille Point which are almost too good to be true. Amuse yourself and your loved ones while on holiday in one of these during your Cape Town vacation.
Things To Do In Mouille Point
Cycling
A guided bicycle tour through Cape Town is one of the best ways to see the city. Cycle along the seafront of Green Point, past the Cape Town Stadium, through the Bo Kaap and the Company Gardens, to turn around at the Castle of Good Hope and head back.
Play Putt Putt
Family fun can be enjoyed at Mouille Point's Putt Putt (mini-golf) course. Located on the promenade with mesmerizing sea views, this spot features two separate courses, each with 18 holes of varying challenges to tackle.
Ride The Blue Train
A trip on Mouille Point's Blue Train is a fun activity for children from one year olds and up. Kids are amused on Cape Town's only miniature train with a view of the sea, passing ships, and Robben Island. They can also indulge in the safe park, jungle gym, and other play facilities.
Ice Skating
Mouille Point's outdoor ice rink is the first of its kind in South Africa. The 126m² ice rink is made from self-lubricating Xtraice panels that are run in an eco-friendly way, affording kids between 3 and 12 the thrill of ice skating outdoors despite soaring summer temperatures.
Beach
Holidaymakers in Mouille Point can easily reach all the stunning beaches along the Atlantic Seaboard. Moreover, they can explore the small hidden beaches along the promenade on foot.
Shopping
Opportunities to shop are within easy reach with the V&A Waterfront literally being next door to Mouille Point.
Mouille Point Weather
Summertime in Cape Town often sees daytime temperatures soaring above the 30°C mark and in Mouille Point, the deep blue colour of the glittering Atlantic Ocean basks in the summer sun. Spring and Autumn are mild and a wonderful time to explore Cape Town. Winter is the rainy season, but ambient temperatures don't often dip much below 10° and visitors can still be amused in the seaside fun park suburb of Mouille Point.
Visit Mouille Point Soon
Create masterful holiday memories when booking your Mouille Point accommodation at the seaside for your next family holiday. Share Mouille Point's amusement and everything Cape Town has to offer with your loved ones.
Ready to start planning your trip? Find the answers to your travel-related questions in our handy, one-stop Cape Town holiday planning hub – complete with info-packed guides and resources that will make planning your visit a breeze. Take a look here.
---
---