Yazo 4 Hair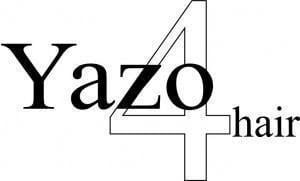 SPECIAL OFFER valid for Nox Rentals guests ONLY!
Get a FREE intensive, reconstructive treatment. Terms and Conditions apply.
Tony Martin is a celebrated and enigmatic force in South African and international fashion circles. He has a reputation of being one of South Africa's top platform artists and is involved in fashion and photographic work which has had global exposure through international photo and film shoots.
He has in his own right become the stylist of preference to numerous international clients and has accumulated many award and notes of merit for his work. He has brought life to the South African beauty and fashion scene and is now an established force in the highly competitive international market.
Styling beautiful faces for numerous covers has brought this highly sought after artist fame and recognition. Tony's CV can stretch out as far as the eye can see when it comes to winning awards for fashion, film, TV and theatre.
Studio opening hours: Tuesday – Friday, 14h00-20h00.
Email: yazo4@iplus.co.za
Telephone: +27 21 424 4880
Address: 62 Kloof Nek, Tamboerskloof (Just over The Nek to town)
Strictly by appointment only.