Discover the most popular beaches in Cape Town
Cape Town is a beach lover's paradise, boasting everything from pristine blue flag beaches to those favored by the freewheeling nudist community. Each one is a gem in its own right, flaunting its unique charm.
Now, let's talk about the sundowner situation. You see, we Capetonians do love our sunset toasts on the beach. But, and it's a big but, the law isn't exactly on board with this habit. Public drinking is a no-no in South Africa. So while we're all for savouring the sunset with a chilled beverage, it could land you with a fine and your precious drink seized. Just a friendly heads-up!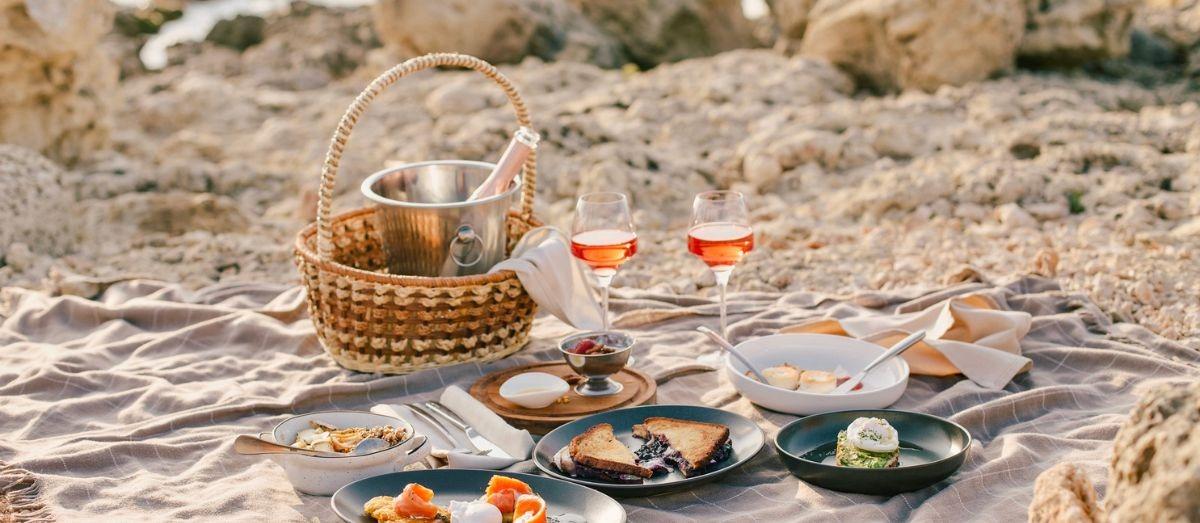 Camps Bay
Camps Bay
beach is the place to be in
Cape Town
. As one of the largest and most popular beaches, it's a hub of activity with trendy cafes, bars, and restaurants lining the promenade. Whether you're up for an energetic game of beach volleyball or prefer lounging with a good book, there's plenty of space to do your thing. And if you're with family, it's the perfect spot for a picnic as the sun sets.
Clifton
Clifton's four brilliant white beaches are without a doubt Cape Town's most fashionable. Yet each beach retains a slightly different character. Clifton 4, the largest and most popular, is the place to strut your stuff. The beach gets packed to capacity, and there is barely a patch of sand open on a popular day. If you're after a quieter beach day,
Clifton
's beaches 1, 2, and 3 offer progressively more peaceful spots to soak up the sun, although all four will fill up on a good Summer's day.
Llandudno
Llandudno
is another of Cape Town's well-kept secrets. With no strip of cafés, restaurants, and bars to attract tourists, it has remained relatively "off the tourist map", especially seeing as it is arguably Cape Town's most beautiful beach that is easily accessible by car. It lies in a small cove just before Hout Bay. Ensure you bring your own drinks and snacks as there are no shops or cafes around. This tranquil little spot is perfect for relaxing.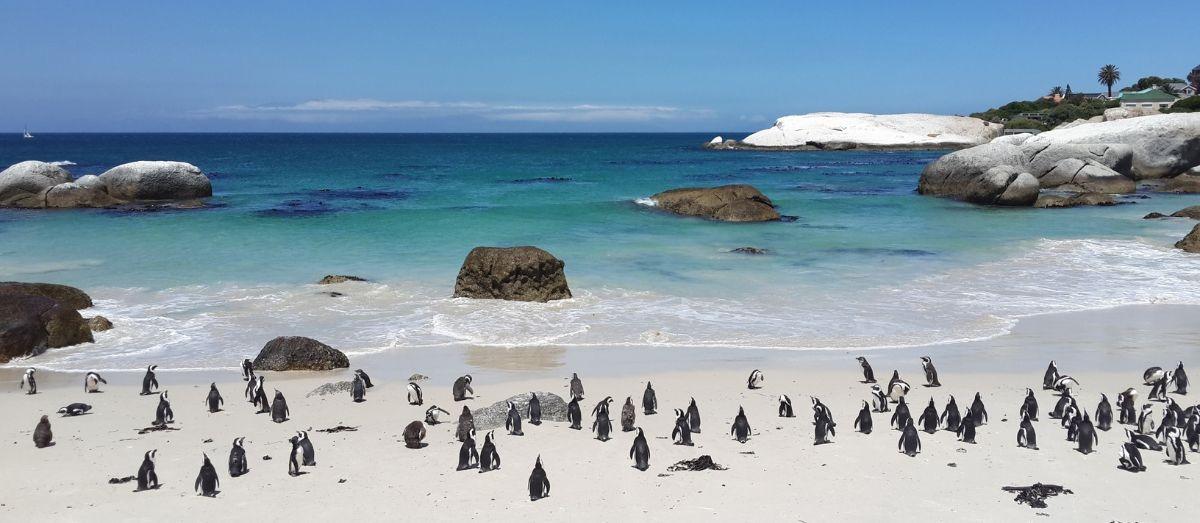 Boulders
Boulders Beach is nestled in a sheltered cove between
Simon's Town
and Cape Point and has become world-famous for its thriving colony of African Penguins and magnificent wind-sheltered beaches. It is set in the midst of a residential area and has a spot for sunbathing and a spot from where the Penguins can be observed at close range on their own little protected beach, Foxy Beach. If you go for a dip at Boulders you may be lucky enough to observe a Penguin from really close as they tend to float around in close proximity to the swimmers, not feeling threatened in the least. This is quite a fascinating experience.
Sandy Bay
Looking for a liberating beach experience? Sandy Bay is Cape Town's only nudist beach, tucked away behind the hills of Hout Bay. Whether you approach it from Llandudno or Hout Bay, this secluded spot offers a unique beach experience.
Hout Bay
Hout Bay beach is a seafood lover's paradise. With its harbour-side location, you can indulge in the freshest catch of the day at fantastic restaurants. And if you're looking for a laid-back pub or a restaurant offering stunning views of
Hout Bay
harbour, you're in luck.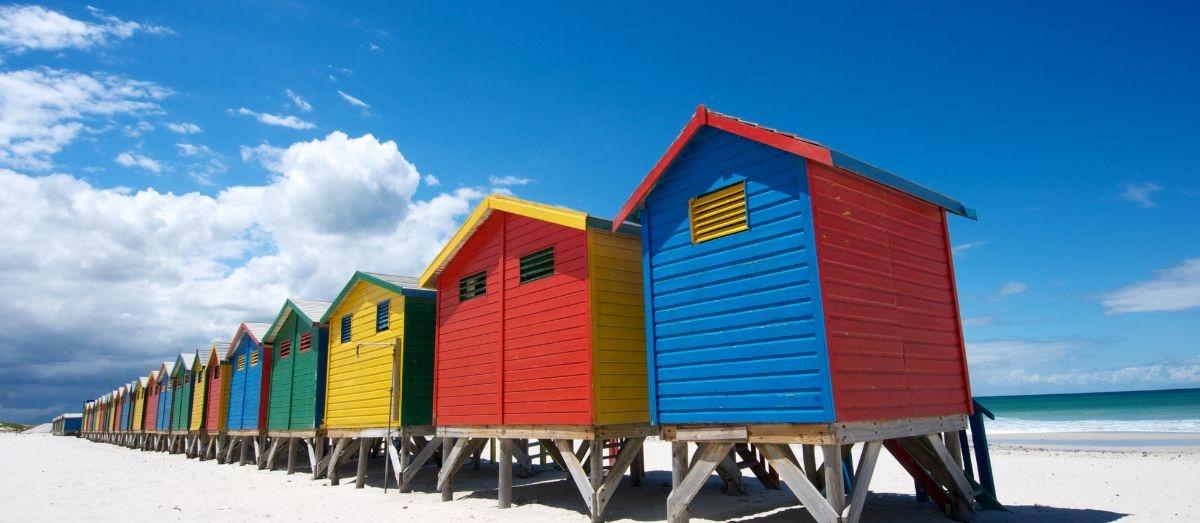 Muizenberg
This stretch of beach is situated in False Bay where the water is definitely warmer than the icy Atlantic as it is influenced by the Indian Ocean's warm currents. This is a lovely place to frolic in the waves, learn how to surf, or just chill out on the beach and catch some rays. Muizenberg has a great little water park where the kids can play and slide and swim and have fun, while the parents can stroll along the promenade and grab a bite to eat in one of the many restaurants or cafés.
Noordhoek
Noordhoek is the longest, whitest beach in Cape Town. This spot is not as popular for sunbathing as it is for horse riding. There are a few horse farms at the beginning of the beach that offer rides for every level of rider. What can be more exciting for a horse lover than to gallop down the seemingly endless sandy beach with the wind blowing in your hair and the sound of the waves gently breaking against the shore.
Kommetjie
Kommetjie is situated at the other end of Noordhoek beach. From here you can also do horse riding, as well as Camel riding from the bohemian farm Imhoff. There is also a snake park where you can view an assortment of endemic indigenous species as well as exotic from throughout the world. It houses over 40 species of reptiles.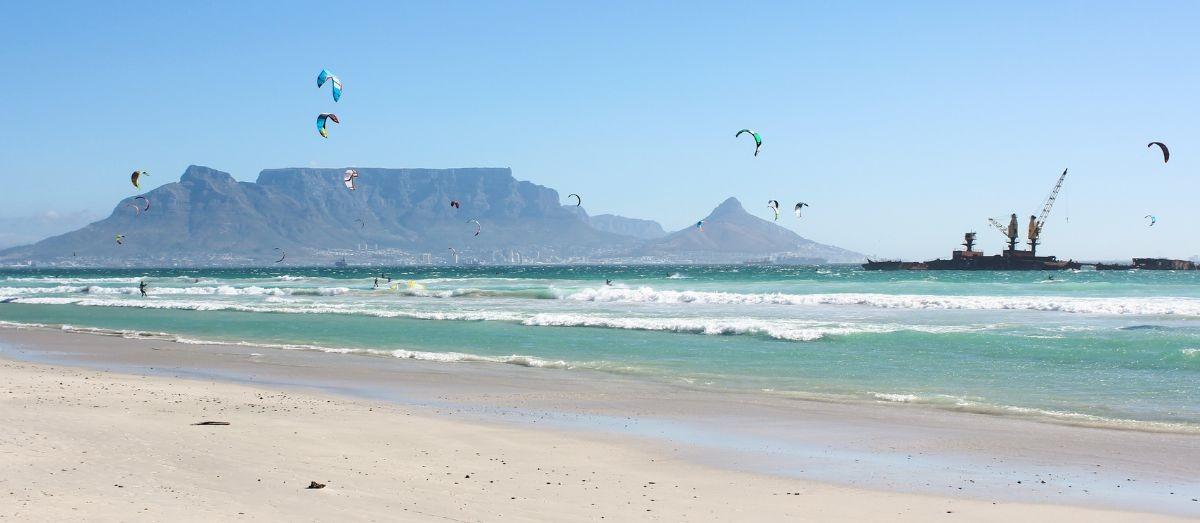 Blouberg And Table View
For fans of wind sports, Blouberg and Table View beaches are your go-to spots. These windy beaches offer the perfect conditions for windsurfing, kite surfing, and power-kiting. Plus, they offer the classic postcard view of Table Mountain. Be warned though, the water here is a tad chillier than Muizenberg!
Ready to start planning your trip? Find the answers to your travel-related questions in our handy, one-stop – complete with info-packed guides and resources that will make planning your visit a breeze. Take a look here.