Bucket List Trip to Cape Town: 10 Top Activities
Cape Town, the jewel of South Africa, is a destination that promises a blend of natural beauty, cultural diversity, and urban sophistication. This city, known for its stunning landscapes, is a haven for families seeking a unique vacation experience.
From basking in ample sunshine to experiencing the thrills of sea, sand, and surf, Cape Town offers an eclectic mix of activities. The city's rugged natural beauty is complemented by the charm and vibrancy of a world-class metropolis.
When it comes to
accommodation
, Cape Town has plenty to offer. For a comfortable and convenient stay, consider choosing a self-catering home located in an upmarket neighbourhood along the Atlantic Seaboard. This central location provides easy access to all major attractions.
Bucket List Activities For Your Family's Trip To Cape Town
Cape Town's diverse offerings cater to every type of traveller. Whether you're an adrenaline junkie, a nature lover, or a culture enthusiast, the city has something for everyone. Families can enjoy a wide range of activities that will keep both adults and
children entertained for weeks
. Take a look at some of the
fun things to do with children
.
From exploring iconic landmarks like Table Mountain to indulging in local delicacies at bustling food markets, there's never a dull moment in Cape Town. And for those seeking luxury experiences, the city offers upscale dining, shopping, and entertainment options.
Before you go, don't forget to check out our
luxury travellers' guide
. It provides valuable insights into the best times to visit Cape Town and the top reasons to choose this vibrant city as your next vacation destination.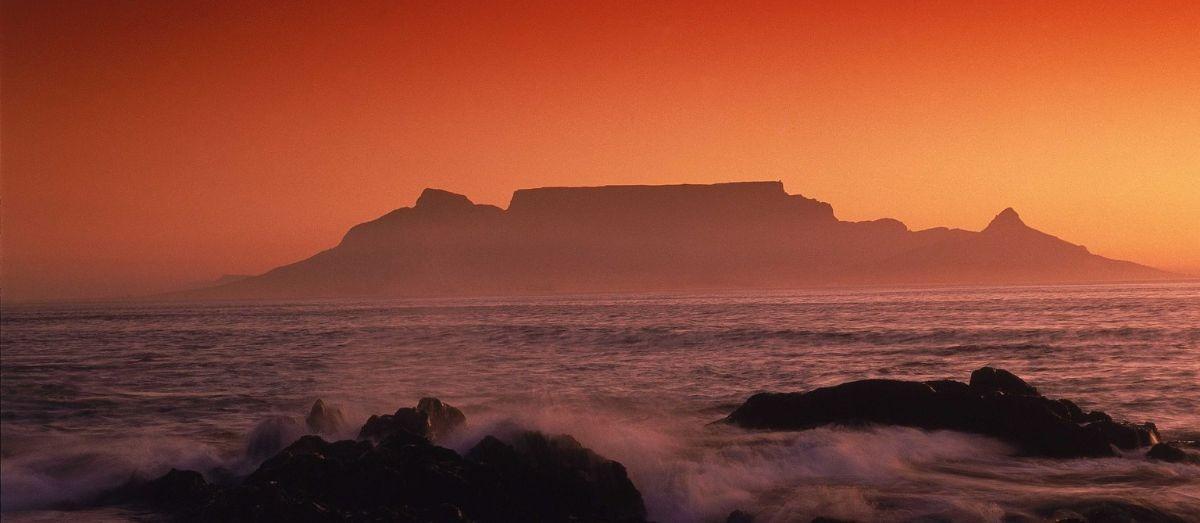 1. Majestic Table Mountain
Table Mountain, with its distinctive flat top, is an iconic landmark that dominates the skyline of Cape Town. It's an essential destination for any family vacation in this vibrant city.
For those looking for adventure, numerous
hiking trails
lead to the summit, each offering a unique perspective and experience of the mountain. If a leisurely ascent is more your speed, the Cape Town Aerial Cableway provides a swift and scenic ride to the top.
From the peak of Table Mountain or the neighbouring
Lion's Head
, visitors can take in breathtaking sunsets that bathe the city below in warm, golden hues. It's an ideal spot for a memorable sundowner.
Overnight hikes on the mountain offer a chance to fully immerse yourself in this natural wonder. Home to more than 1,500 species of fynbos - plants endemic to the Western Cape - Table Mountain is a biodiversity hotspot. It also hosts an array of wildlife, including the famous dassies (a type of hyrax), raptors, mongoose, caracal, and Chachma baboons.
The renowned Chapman's Peak drive, which winds its way from
Camps Bay
to
Hout Bay
along the Table Mountain range, is a must-do. Extend your journey to the Cape of Good Hope nature reserve and Cape Point, where the chilly waters of the Atlantic Ocean meet the warmer currents of the Indian Ocean. This contrast of temperatures contributes to the rich marine biodiversity of the area, making it a fascinating place for nature enthusiasts to explore.
2. Coastal Delights of Cape Town
Cape Town's
spectacular beaches
are a sun-seekers paradise. The city is renowned for its pristine coastlines, from the bustling Camps Bay beach with its dazzling white sand and palm-lined landscape, to the stunning boulder-framed hideaways of Bakoven,
Clifton
, and
Bantry Bay
. These coastal gems provide an idyllic backdrop for any family vacation.
Noordhoek's Long Beach, situated just a 30-minute drive from the
city centre
, offers miles of sandy shore perfect for leisurely walks or exhilarating horse rides through the surf. For those passionate about kitesurfing, the windswept beaches of Blouberg deliver an unbeatable experience.
Thrill-seekers can venture further afield to Gansbaai for an adrenaline-fueled encounter with sharks where you'll come face-to-face with these majestic predators of the deep. If a more relaxed marine adventure is your preference, consider
whale watching
from the safety of the shoreline. The winter months from June to September offer the best chances to spot these graceful giants as they frolic in the ocean waves.
Whether you're after action-packed adventures or serene seaside escapes, Cape Town's diverse beaches cater to every inclination. From bustling hotspots to secluded retreats, this sun-drenched city at the southern tip of Africa promises a memorable coastal getaway.
3. Always Action-Packed
If you are joining thousands of adventurers to participate in one of South Africa's best-known cycle races – The Cape Town Cycle Race – or if running the famous Two Oceans Ultra Marathon is on your bucket list, Cape Town is your destination.
The City plays host to a number of big sporting events throughout the year. Whether you and your family are avid runners, trail runners, cyclists or even downhill skateboard enthusiasts, you will find something on the calendar that will draw you to the Mother City.
4. Historical Landmarks
Cape Town is a treasure trove of South African history. As the initial landing spot for European settlers in the 1600s, it's a city steeped in fascinating historical narratives. One such site of interest is the
Cape of Good Hope Castle
, which stands as a testament to this bygone era.
The Company Gardens, located in the heart of the city, offer a picturesque walk through history leading to the Iziko National Museum and Planetarium - an educational gem that's especially appealing to families. The region's distinctive Cape Dutch architecture is another noteworthy aspect of its rich heritage, with historic wine estates like Groot Constantia serving as prime examples.
The latter half of the 20th century saw the Cape making history once again when Robben Island became a prison for political detainees. Today, visitors to Cape Town can take a ferry to this infamous island and step inside the very cell where the iconic Nelson Mandela was incarcerated.
Further delve into the country's past by exploring areas like the colourful Bo-Kaap and the poignant District Six. These places not only provide a glimpse into the nation's history but also help to understand its people better. A visit to these historic locations is sure to enrich your Cape Town experience.
5. Top-Notch Restaurants
For those guided by their palate, Cape Town is a culinary haven not to be missed. Home to some of the world's top 50 restaurants, this city offers a smorgasbord of tantalizing flavours and cuisines. From the unique Cape Malay dishes and traditional Boerekos (Afrikaans for "farmer's food") to
farm-to-table dining experiences
and authentic African tastes, Cape Town has a gastronomic adventure at every turn.
Extend your culinary journey beyond the city limits with a scenic drive to Franschhoek. Known as South Africa's gourmet capital, this culinary hotspot is just an hour away from Cape Town and offers a feast of gourmet delights.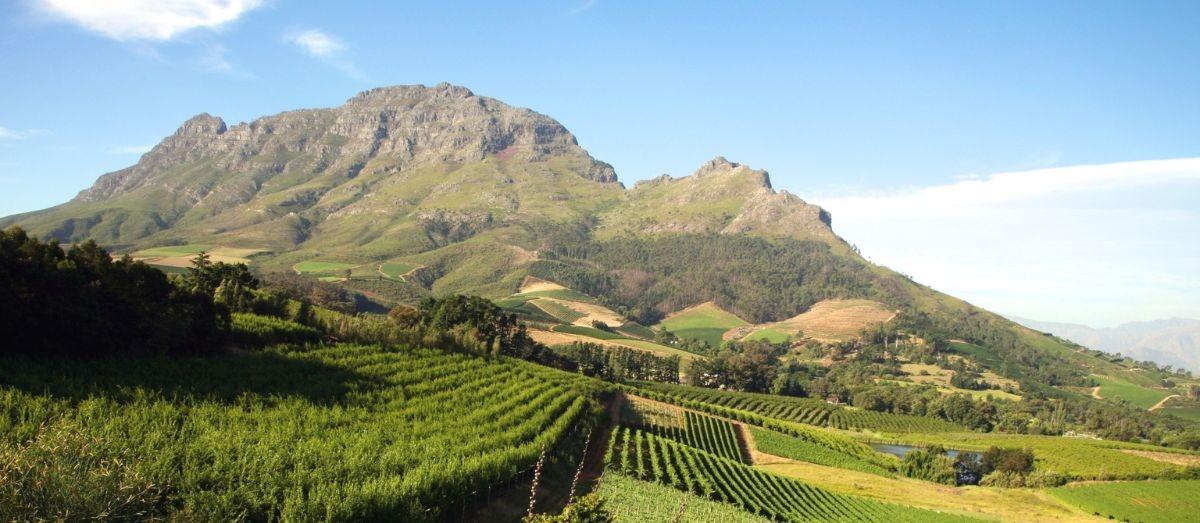 6. A-List Vineyard And Wines
Experiencing the rich variety of
Cape wines
is a culinary delight that complements the diverse local cuisines. To truly immerse yourself in South African hospitality, humour, history, and harmony, a wine tasting in the Cape Winelands is a must.
The regions surrounding Cape Town boast award-winning Sauvignon Blancs and Chenin Blancs. The Swartland area, just an hour's drive from Cape Town, produces remarkable Shiraz wines. Meanwhile, Stellenbosch and
Franschhoek
, also within an hour's drive from the city, are known for their robust Cabernet Sauvignon. Venture a bit further to the coastal region near Hermanus, a leisurely one-and-a-half-hour drive from Cape Town, where you'll find exquisite Pinot Noir.
While exploring the top vineyards around Cape Town, don't overlook the unique Pinotage varietal. This grape was first grown in Stellenbosch, specifically cultivated to thrive in South Africa's distinctive wine-growing climate and terroir.
7. Art, Craft And Food Markets
If you're looking for yet another reason to visit Cape Town, the city's vibrant and diverse markets are certainly worth adding to your list. The Old Biscuit Mill in Woodstock is a feast for the senses, offering a delightful blend of artisanal food, drink, and handmade items. Other not-to-be-missed locations include the Bay Harbour Market at Hout Bay and the bustling Greenmarket Square located in the City Centre.
On your travels between Camps Bay and Hout Bay, look out for a charming pop-up market selling a variety of African arts and crafts. The
V&A Waterfront
is also host to some fantastic markets, whilst the Oranjezicht organic market provides a lively and festive start to your Saturday mornings.
Take advantage of Nox Cape Town's wide array of services including babysitting arrangements. This way, you can freely explore Cape Town's 'First Thursdays' night market and art gallery event, which spills over into the vibrant nightlife of Long Street.
8. Art Galleries And Exhibitions
The Cape Town International Convention Centre is renowned for hosting a broad spectrum of exhibitions. When you visit Cape Town, you're guaranteed to find activities that cater to your unique interests. It's certainly advantageous to coordinate your travel itinerary with an expo you find intriguing.
Art enthusiasts will be thrilled by the
Zeitz MOCAA art gallery
, where modern African art is showcased within creatively transformed grain silo buildings.
Theatre lovers are in for a treat at the Artscape Theatre Centre, nestled in the heart of Cape Town. The Fugard Theatre, recognized for its compelling experimental productions, presents another appealing option. The intimate Theatre on the Bay in Camps Bay is not to be missed, and the Baxter Theatre Centre continues to offer a dynamic stage for the performing arts.
9. Unique Excursions
Family vacations should be packed with exciting adventures, and Cape Town delivers just that. Options abound to keep everyone entertained, from thrilling helicopter tours over the Cape Peninsula to exploring the city's sights on an open-top bus tour. You can also embark on various yacht cruises departing from the V&A Waterfront or take a spin on the Big Wheel for panoramic views.
For those who prefer more active pursuits, kayaking along the Peninsula offers a unique perspective of the city, while bicycle tours provide an eco-friendly way to explore. And for a truly unforgettable experience, consider hopping on a Harley Davidson motorcycle for a ride.
With such a diverse range of activities on offer, planning a
family trip
to Cape Town promises an abundance of unique experiences to look forward to.
10. Wildlife Encounters
Cape Town, as an African metropolis, offers a wealth of unique wildlife experiences. Some eco-friendly and child-appropriate adventures include visiting the African penguins at Boulders Beach or exploring the marine life at the
Two Oceans Aquarium
at the V&A Waterfront.
A short hour's drive from Cape Town opens up even more family-friendly encounters with nature. At the Spier Wine Estate, you can experience Eagle and Cheetah Encounters. Le Bonheur is home to a fascinating crocodile farm, while the Drakenstein Lion Park offers a glimpse into the rehabilitation of big cats.
Further afield, the Butterfly World and Zoo offers an intriguing visit, and the Giraffe House near Stellenbosch allows for close-up interactions with these majestic creatures. For some playful fun, head over to Monkey Town in Somerset West.
Bonus: Outdoor Experiences
Still contemplating whether to visit Cape Town? Let us nudge you with a reminder of the multitude of fantastic outdoor experiences that everyone in your family can revel in within this vibrant city. Imagine savouring drinks at rooftop bars with magnificent views, being part of Sunset Concerts at Kirstenbosch Botanical Gardens, or enjoying the unique Galileo Open Air Cinema. Add to that, serene picnics in the Winelands, engaging music concerts and thrilling sporting events at the Cape Town Stadium, plus an array of entertaining festivals throughout the year.
Indeed, Cape Town holds the title of Africa's most dynamic city. Make it a must-visit destination on your holiday bucket list for an unforgettable trip.
Cape Town's Awards And Accolades
Cape Town, recognized globally for its stunning attractions, has earned numerous tourism awards. Listed as a top 10 surf city in 2018 by Surfer magazine and spotlighted on Fodor's Go List 2017, it's a city of unique charm. The Conde Naste Readers' Travel Awards 2016 also acknowledged Cape Town as the Best Overseas City for Restaurants and bars and the second-best overseas city.
The city's accolades didn't stop there. Cape Town International Airport held the title of Best Airport in Africa from 2015 through 2021 at the Skytrax World Airport Awards. Cape Town was named the 'World's Leading Festival and Events Destination' at the 2018 World Travel Awards and clinched honours for Africa's Leading Festival destination and Leading Tourist Attraction at the 2020 WTA.
Nox also won the "Best Hospitality Operator Company: Middle East & Africa" Altos Award in 2021 & 2022. Read more
here
.
In 2023, Cape Town topped all competitors, winning the title of the world's best city at The Telegraph Travel Awards, further cementing its status as an essential
travel destination.
Best Of The Best
Cape Town, lauded for its beauty and attractions, has won the title of Best City in the Telegraph Travel Awards six years running. In 2018, its renowned Camps Bay Beach was ranked 32nd among the world's 50 best beaches.
Camps Bay Beach, South Africa's popular celebrity hotspot, is recognized for its pristine white sand, grassy knolls, and top-notch water quality. The beach scored a perfect 10 for sand and water quality, an 8 for untouched beauty, and a 7 for remoteness. Further enhancing its appeal, Cape Town enjoys an average of 129 days of sunshine annually.
Where To Stay During Your Visit To Cape Town
Cape Town offers a wealth of accommodation choices suitable for families. For a customised vacation experience, we recommend considering a luxury self-catering villa or apartment in an excellent location.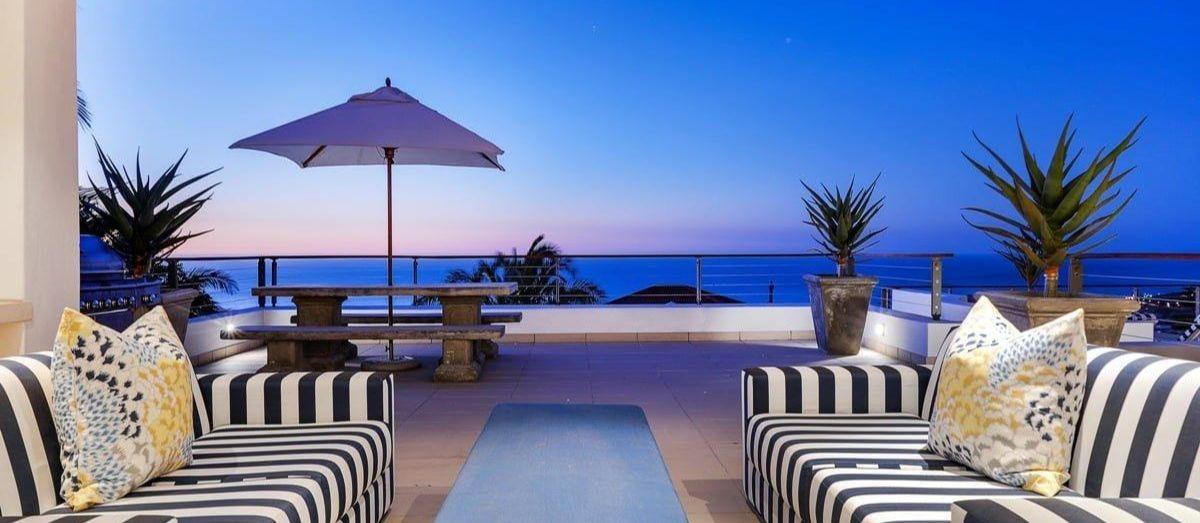 The Atlantic Seaboard is an ideal spot for vacationers due to its proximity to key attractions and activities. Staying in Camps Bay not only offers a central location but also provides options for beachfront or sea view accommodations. You'll be within a stone's throw of a stunning beach, top-tier restaurants, and a variety of entertainment and wellness facilities.

We encourage you to carefully plan your Cape Town itinerary ahead of your trip to ensure you choose the best area to stay based on your travel plans. Make sure your holiday schedule accommodates all your must-do activities, and select accommodations that are ideally located for your family's planned vacation.
If you need assistance planning your trip to Cape Town, don't hesitate to reach out to us. At Nox Cape Town, we can offer tailored recommendations based on your family's unique needs, including advice on where to stay and the optimal time to visit Cape Town.
Ready to start planning your trip? Find the answers to your travel-related questions in our handy, one-stop Cape Town holiday planning hub – complete with info-packed guides and resources that will make planning your visit a breeze. Take a look here.