Itinerary for Cape Town
If you're considering a trip to Cape Town, you'll be thrilled to discover an abundance of captivating attractions and activities. From thrilling adventures to awe-inspiring sights, there's something for everyone. Whether you prefer a jam-packed itinerary or a more leisurely approach, tailor your experiences to create unforgettable memories in this remarkable city.
Whatever your plans for your holiday to South Africa entail, you are likely to love Cape Town. Our country's beloved Mother City offers a variety of unique activities and attractions.
Uncover the absolute best experiences and sights Cape Town has to offer. Customize your own itinerary based on your preferences instead of relying on a predetermined one crafted by a tour operator. Discover the crème de la crème and create memories that align perfectly with your desires.
Time and budget permitting, try to include as many of the excursions in your Cape Town itinerary as possible for a rich and rewarding vacation experience.
Cape Town City
Nestled at the foothills of majestic Table Mountain, this small metropolitan city is trendy and exciting in a unique way. Get to know her by experiencing her top attractions.


1. Table Mountain
A towering mountain with a flat tabletop looms over the city, shrouded by clouds that have become the subject of a timeless legend.
What To Expect
One of the absolute highlights and truly delightful experiences to enjoy with your children is taking a ride on the Table Mountain Aerial Cableway. Revel in the breathtaking panoramic views from the summit of Table Mountain, where you'll also find a charming restaurant and a plethora of hiking trails and viewpoints to immerse yourself in.
Hikers also have the option to trek up the mountain, which typically takes about an hour and a half. At the mountain peak, you can purchase one-way tickets for the cableway descent.
How Long It Takes
If you're planning to take the cableway, it's recommended to allocate at least half a day for your Table Mountain experience. However, if you choose to hike, be prepared to spend a substantial part of your day exploring this magnificent destination.
Cost Per Person
A return-trip ticket for the Table Mountain Aerial Cableway ranges from R340 to R450 (around USD18 to USD24).
Good To Know
To fully enjoy your vacation in
Cape Town
, it's advisable to keep some flexibility in your itinerary, especially when planning to visit Table Mountain. Unfortunately, the cable car may not be operational on days with overcast weather or strong winds. In such cases, it might be necessary to reschedule your trip for another day.
2. Gourmet Restaurants
While holidaying in Cape Town, seize the opportunity to indulge in a culinary delight at a renowned restaurant. With its abundance of world-class dining establishments, Cape Town offers gourmands the chance to savour the exquisite creations prepared by our talented and acclaimed chefs.
What To Expect
Cape Town restaurants offer a diverse range of cuisines, including South African, Cape Malay, Asian, and international dishes. With their exceptional settings and high-quality meals and drinks, these establishments provide both variety and style. What's more, they offer excellent value for money, with prices that are surprisingly affordable compared to eateries in the US, UK, Europe, and Australia.
How Long It Takes
Reserve a table for a delightful lunch or dinner, and allocate a generous two to three hours for a leisurely and gratifying dining experience.
Cost Per Person
For a delightful three-course meal with drinks, you can budget anywhere from R400 to R2,000 (US$25 to US$100), depending on your choice of venue. While it is possible to dine for less, if you opt for one of the award-winning establishments, expect to indulge in this price range.
Good To Know
Numerous urban restaurants have embraced the convenience of online booking. However, if you aspire to secure a reservation at an esteemed award-winning establishment, it is prudent to plan ahead by several months. Notably, the renowned Test Kitchen, led by the talented chef Luke Dale Roberts, and its sister restaurants exemplify this trend.
During the winter months in Cape Town (June/July), certain inner-city restaurants opt to close for their annual winter breaks. However, other establishments seize the opportunity to offer fantastic dining specials, taking advantage of the quieter season. For dining suggestions, be sure to explore the recommendations on Eater.
3. Zeitz MOCAA
The
Zeitz Museum of Contemporary African Art (MOCAA)
is a remarkable gallery housed within a former grain silo in Cape Town harbor. Since its inauguration on September 22, 2017, it has proudly held the title of the world's largest museum dedicated to contemporary art from Africa. This unique space seamlessly combines history and modernity, offering visitors an immersive experience like no other.
What To Expect
Zeitz MOCAA is home to Jochen Zeitz's impressive collection of African contemporary art. This extraordinary venue not only showcases world-class exhibitions but also offers an immersive experience. With 6,000m² of exhibition space spread across nine floors, featuring 100 galleries, visitors can fully immerse themselves in the breathtaking artworks. In addition to admiring the art, guests can explore the bookshop, indulge in delectable cuisine at the restaurant, and relax in the tranquil reading rooms or the rooftop sculpture garden.
How Long It Takes
The Zeitz MOCAA boasts a vast expanse, requiring a full day to explore every floor and gallery. However, if you have limited time, conduct prior research and focus on a single floor. Rushing through such a magnificent art gallery would be futile, as its grandeur deserves to be savoured.
Cost Per Person
Adults are required to pay R250 (approximately US$13) for admission. Children under the age of 18 can enjoy free access, while African citizens are granted complimentary entry every Wednesday from 10:00 to 13:00.
Good To Know
Explore the Zeitz MOCAA website to discover exclusive rates. Located in the vibrant Silo district at the iconic V&A Waterfront, this museum offers a captivating experience. Indulge in the culinary delights of the area with a myriad of excellent restaurants nearby. Accessing the main area of the V&A Waterfront is a breeze from the Silo District, simply cross the Nelson Mandela Gateway Bridge. Including a visit to Zeitz MOCAA in your Cape Town itinerary is a fantastic option for those rainy or windy days, adding a touch of cultural enrichment to your journey.
Atlantic Seaboard
The Atlantic Seaboard stands as Cape Town's premier tourist destination, captivating visitors with its
stunning beaches
and enchanting sunsets that stretch across the horizon. This truly remarkable place holds a special allure that is hard to resist.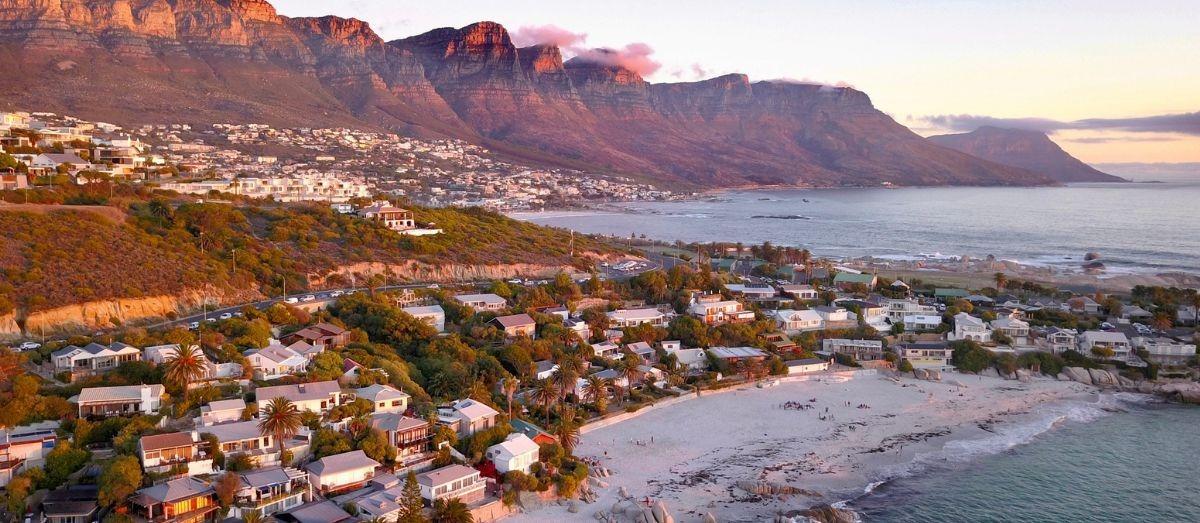 4. V&A Waterfront
The Victoria and Alfred Waterfront is a vibrant tourist destination that caters to all interests. Whether you're in the mood for shopping, dining at exquisite restaurants, exploring fascinating attractions like the
Two Oceans Aquarium
, or browsing through bustling markets, this hub has it all. A visit to this tourism hotspot is an absolute must when planning your itinerary for Cape Town.
What To Expect
The area surrounding the harbour is teeming with shops and shopping centres that offer a diverse range of eateries and entertainment options. This well-contained space ensures the safety of tourists, making it an ideal hub for exploration. Additionally, it serves as a pivotal starting point for embarking on a captivating harbour or sunset cruise.
How Long It Takes
Many visitors to Cape Town never even leave the
V&A Waterfront
during their stay! However, we encourage you to be more adventurous. See more of the amazing things Cape Town has to offer. Set aside a full day and night during a busy itinerary. If you have more time, you may want to return.
Cost Per Person
The V&A Waterfront offers free entry, creating an inviting atmosphere. While it is an upscale destination, the prices at shops and restaurants are comparable to other establishments in Cape Town.
Good To Know
Experience breathtaking panoramic views of Cape Town by taking a ride on The Cape Wheel located at the iconic V&A Waterfront. For a truly indulgent stay in close proximity to all the excitement, consider booking a self-catering apartment at the V&A Waterfront. Discover luxury amidst the vibrant atmosphere and immerse yourself in the Cape's charm.
5. Robben Island Museum
Robben Island holds immense historical significance in South Africa. This formidable prison island served as the residence for the legendary Nelson Mandela during the apartheid years.
What To Expect
Embark on a captivating journey with a tour package, including a ferry ticket and a mesmerizing museum tour of Robben Island. Delve into the rich tapestry of South African history as you witness the very island and prison cell that once confined the indomitable Nelson Mandela. Experience an immersive exploration that promises to enlighten and inspire.
How Long It Takes
The duration of the tour, including the ferry journey to and from the island, typically ranges from three to five hours.
Cost Per Person
There are separate rates for South Africans and foreigners. Children are charged approximately R200, while adults are charged around R400. For foreign visitors, the rates are approximately USD20 per child and USD35 per adult.
Good To Know
The Robben Island Museum tours commence from the Nelson Mandela Gateway at the V&A Waterfront every day at 09:00, 11:00, 13:00, and 15:00. Please note that the tours are subject to weather conditions.
6. Camps Bay Beach
Prepare to be captivated by the breathtaking expanse of
Camps Bay Beach
, a pristine stretch of wide, white sandy shoreline. Picture-perfect with a lush grass lawn bordering its edges, this idyllic beach is further adorned by a graceful line of swaying palm trees. Experience the ultimate coastal paradise that awaits you.
What To Expect
Camps Bay Beach is a vibrant destination known for its breathtaking sunsets. Whether you prefer sunbathing or engaging in a game of volleyball, this bustling beach has something for everyone. Adventurous souls can explore the expansive granite rocks that line the shoreline, while those seeking relaxation can unwind on the grassy lawn, perfect for picnics. During the summer months, visitors take advantage of the idyllic weather and extended sunsets by bringing portable barbecues for an unforgettable outdoor dining experience.
How Long It Takes
Indulge in a full day of beachside bliss! You'll find a plethora of restaurants, bars, coffee shops, and convenience stores just a stone's throw away from the sandy shores. Consider extending your stay to enjoy a breathtaking sunset, followed by a delectable dinner or a captivating performance at the renowned Theatre on the Bay.
Cost Per Person
The beach is accessible to all, free of charge. For added comfort, beach umbrellas and chairs can be rented from local vendors. A beach chair rental costs approximately R75 or USD5 per day, while a beach umbrella rental is around R100 or US$7.
Good To Know
Arrive early to secure the finest spot on the beach. Bring along a cooler filled with your favourite snacks and beverages. However, keep in mind that alcohol is prohibited on South African beaches. When the South Easter wind is fierce, Camps Bay Beach may not be the ideal choice due to its exposure. Instead, opt for the wind-free and nearby
Clifton
Fourth Beach for a better experience.
Cape Peninsula
Renowned for its awe-inspiring natural splendor, the Cape Peninsula encompasses a rugged coastline stretching from the Atlantic Seaboard to the Indian Ocean side of the Southern Peninsula. This captivating region holds immense appeal for nature enthusiasts and those who relish outdoor pursuits. Including a day trip to the Cape Peninsula in your itinerary will undoubtedly enrich your city excursions.
Tip: Use Google's My Maps to create custom maps while you plan the most efficient route for visiting the hot spots on your itinerary.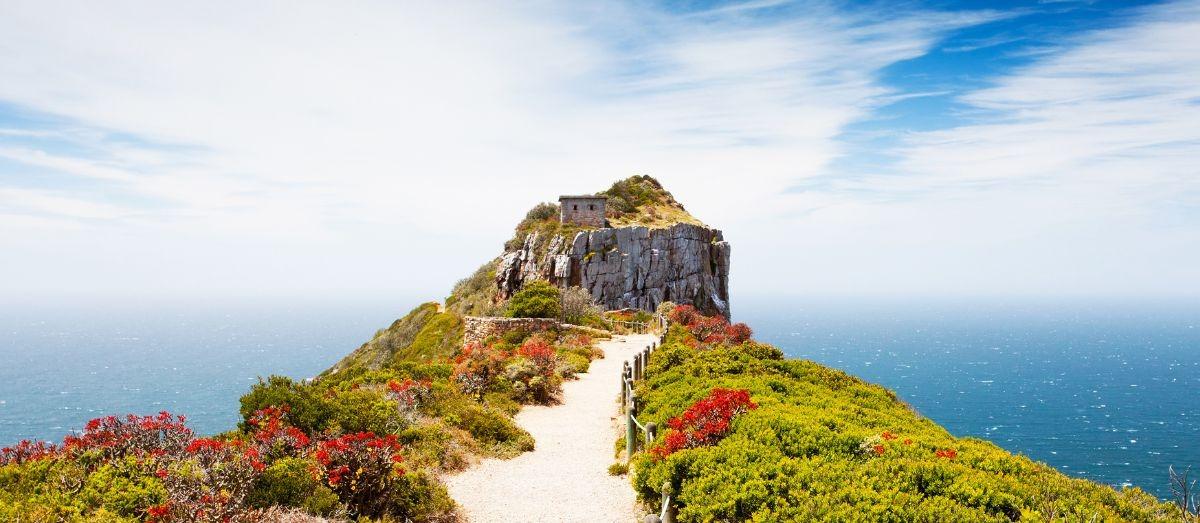 7. Cape Point Vineyards
A trip to Cape Point Vineyards in the tranquil region of Noordhoek is truly a worthwhile experience. This esteemed winery is known for its exquisite wines and breathtaking vistas of the picturesque seven-kilometer Long Beach.
What To Expect
The refreshing sea breeze creates the ideal conditions for crafting exceptional Sauvignon Blanc. Cape Point Vineyards epitomizes this variety with their outstanding expression. This vibrant and dry wine pairs perfectly with a platter of fresh West Coast oysters. Additionally, the winery provides a delightful experience with wine tastings, picnics, and a delectable menu at their charming restaurant.
How Long It Takes
If you choose to drive along Chapman's Peak drive from the Atlantic Seaboard (which we highly recommend), the journey will take approximately 40 minutes one way. However, the amount of time you spend indulging in the delightful offerings of the vine, savouring the breathtaking views, and relishing the delectable cuisine is entirely up to you.
Cost Per Person
Indulge in the art of wine tasting with just R85 (approximately USD6) for five 50ml tastings. Experience the exquisite flavors and aromas in every sip.
Good To Know
Experience the unmissable Cape Point Vineyards Community Market every Thursday from 16:30 to 20:30. This vibrant weekly pop-up market showcases a curated collection of renowned food vendors, exquisite Cape Point Vineyards wines, and an enticing array of craft beer options. Don't miss out on this opportunity to indulge in an extraordinary culinary and beverage experience.
8. Cape Point Nature Reserve
Cape Point represents the southern portion of Table Mountain National Park, boasting a remarkable display of natural fynbos vegetation. This area, although the smallest, encompasses one of the most diverse and affluent floral kingdoms among the world's six.
What To Expect
Cape Point boasts a multitude of captivating hiking trails, picturesque secluded beaches, and a bustling tourism center complete with a delightful funicular. The renowned Flying Dutchman offers respite to visitors, sparing them a strenuous uphill trek from the car park to behold the majestic old lighthouse. Meanwhile, the Two Oceans Restaurant has gained widespread acclaim for its delectable seafood and, of course, its unrivaled panoramic vistas.
How Long It Takes
It takes around ninety minutes to drive from the Atlantic Seaboard to Cape Point. Note that the restaurant kitchen closes at 16:30. If you intend to embark on one of the numerous hikes at Cape Point, it is advisable to start early.
Cost Per Person
The cost of standard entry tickets to the nature reserve is approximately R200 for South African adults and R100 for South African children. For other visitors, the price is around USD25 per adult and USD10 per child. If you're interested in taking the Flying Dutchman Funicular, the return fare is about R80 (USD5) per adult and R45 (USD3) per child.
Good To Know
Cape Point boasts stunning swimming spots, with Bordjiesdrif and the Buffels Bay tidal pools standing out among the rest. The reserve is home to a diverse array of wildlife, including the majestic Cape mountain zebra and the eland, the largest antelope in the world. A rich variety of avian species, totaling 250, can be found within the reserve's boundaries. Notably, Cape Point also holds a fascinating history, with a staggering 26 recorded shipwrecks in its vicinity.
9. Boulders Beach
Located near
Simon's Town
, Boulders Beach is an absolute paradise for nature enthusiasts. It is an absolute must-visit destination that offers a unique opportunity to get up close and personal with adorable penguins. Have you ever experienced the joy of encountering these charming creatures? If not, now is your chance to make unforgettable memories!
What To Expect
Boulders Penguin Colony is home to a unique and endangered land-based community of African Penguins. This remarkable colony has gained worldwide fame as a must-visit tourist destination. Situated within Table Mountain National Park, it boasts three pristine beaches, a designated penguin viewing area, and three beautifully constructed boardwalks. Despite the chilly waters, the beach offers a safe haven for children, thanks to the presence of massive boulders that shield the cove from strong currents, gusts of wind, and towering waves.
Cost Per Person
The entrance fee for adults in South Africa is approximately R40, while children are charged around R20. SADC visitors, on the other hand, are required to pay R80 per adult and R40 per child. Foreign visitors, however, are charged approximately USD10 per adult and USD6 per child.
How Long It Takes
The drive from the Atlantic Seaboard to Boulders Beach takes approximately one hour and fifteen minutes one-way. How long you choose to stay there is entirely up to you. The beach offers a delightful setting, and you might even decide to enjoy lunch at one of the charming restaurants.
Good To Know
Please refrain from touching or feeding the penguins. While they may appear adorable and cuddly, their beaks are incredibly sharp. When they feel threatened, they have no hesitation in giving a slight nip to a finger or nose.
Southern Suburbs
Cape Town's Southern Suburbs are leafy residential areas at the eastern side of Table Mountain, facing False Bay. It has a variety of fun activities and places to visit. Hikers can explore the Silvermine Nature Reserve, while the Oude Molen Eco Village has something for everyone. Local trade centre Montebello in Newlands is also worth a visit for craft shoppers.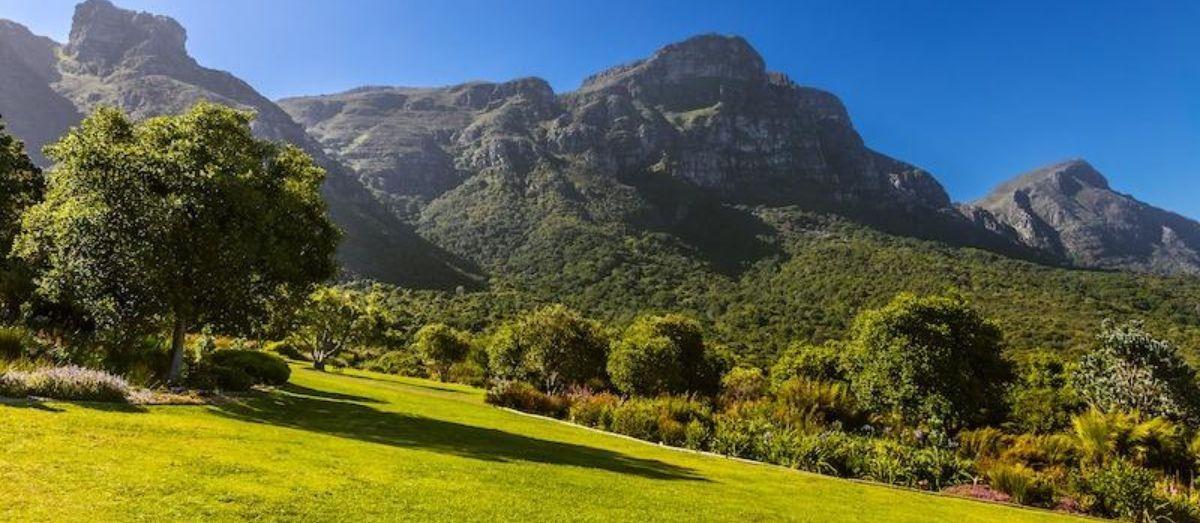 10. Kirstenbosch National Botanical Gardens
Kirstenbosch, located on the lush eastern slopes of Table Mountain, is renowned as one of the most splendid botanical gardens in the world. With its awe-inspiring beauty and extraordinary collection of plant species, it is truly an exceptional destination that never fails to captivate.
What To Expect
Visitors to the botanical garden will be greeted by beautifully landscaped gardens, majestic trees, and a diverse array of indigenous shrubs and flowers. Art exhibitions, both indoors and outdoors, are a prominent feature of Kirstenbosch. Additionally, the garden offers a garden centre, bookshop, gift shop, restaurant, tearoom, and coffee shop, ensuring a comprehensive experience for all.
Cost Per Person
The admission fee for adults is approximately R220 (around USD5), while children are charged R20 (slightly over USD1).
How Long It Takes
Make sure to allocate a generous amount of time to explore the captivating
Kirstenbosch National Botanical Gardens
. Take a moment to relax on the lush green lawns and immerse yourself in the beauty of the enchanting flowers, plants, shrubs, trees, and breathtaking mountain vistas.
Good To Know
One of the highlights at Kirstenbosch is the Boomslang tree canopy walkway, which provides a breathtaking bird's eye view of not only the gardens but also Table Mountain and even False Bay. Don't miss the delightful Summer Sunset concerts, where local artists enchant the audience with their performances on Sunday late afternoons while visitors enjoy picnics on the lush lawn.
11. Groot Constantia Winery
Make sure to include the oldest wine-producing farm in South Africa on your Cape Town itinerary. Groot Constantia boasts a rich history dating back to its establishment in 1685. This renowned estate was carefully selected by Governor Simon van der Stel for its exceptional wine-growing potential and breathtaking scenery, nestled behind the iconic Table Mountain.
What To Expect
Groot Constantia is immersed in rich history and timeless tradition, renowned for its legendary wines. The Estate presents a Visitors Route, a captivating self-guided journey through the heart of this heritage-rich wine estate. Along the Visitors Route, an array of engaging activities awaits:
Explore the original Cape Dutch Manor House
Visit the renowned Cloete Cellar, the birthplace of Grand Constance
Indulge in wine-tasting
Discover the wine museum and cultural history museum
Get inspired by South African Art
Savor world-class cuisine
Experience the delightful combination of chocolate and wine pairing (additional charge)
Download complimentary audio walking tours
Cost Per Person
The Experience Ticket for the Visitors Route is priced at approximately R140 (equivalent to USD8). Wine tastings are available for around R115 (about USD7), which includes a selection of 5 tastings. For those seeking a delightful combination, the ticket for the chocolate and wine pairing selection is available for about R180 (around USD11). Please note that wine tasting is restricted to individuals aged 18 and above.
How Long It Takes
Visitors have the flexibility to customize their experience by choosing the duration and number of activities on the Visitors Route. For a brief estate tour and wine tasting, allocate an hour. If you plan to stay for lunch, you can indulge in the beauty of the estate for the entire afternoon.
Good To Know
Groot Constantia boasts two exquisite restaurants. Jonkershuis Restaurant, nestled beside the historic homestead, offers a charming ambience surrounded by ancient oak trees. With a variety of seating options, diners can enjoy fireside dining indoors or opt for the private banqueting facility. Immerse yourself in a delightful culinary experience at Groot Constantia's remarkable dining establishments.
During the summertime, the weather becomes ideal for enjoying open-air dining in the courtyard adjacent to lush lawns where children can have fun. Simons Restaurant, a charming farm-style deli café, offers visitors the option of indulging in a picnic basket while relishing the meticulously maintained lawns.
12. Silvermine Nature Reserve
Located in the central section of the Table Mountain National Park, Silvermine boasts breathtaking fynbos landscapes that are sure to captivate. This scenic gem is renowned for offering some of the most memorable hiking experiences within the park, making it a must-visit destination for outdoor enthusiasts and nature lovers alike.
What To Expect
This is an adventure for nature enthusiasts. Embark on a mountainous adventure by lacing up your hiking boots and donning a sun hat. Explore the abundant flora and fauna thriving in their natural habitat. And don't forget to savour the awe-inspiring vistas that await you along the way.
From different vantage points within the reserve, you can marvel at the vastness of both the Atlantic Ocean and Indian Ocean. Additionally, the panoramic vistas stretching from the Southern Suburbs to the majestic Hottentots Holland mountains are truly spectacular.
How Long It Takes
Take a moment to soak in the breathtaking views or embark on an unforgettable adventure exploring the magnificent Silvermine Nature Reserve. Whether you choose to spend a few minutes or an entire day, the reserve offers captivating hikes that will leave you in awe.
Cost Per Person
South African citizens and residents are charged approximately R35 per adult and R15 per child per day for entry. SADC Nationals pay about R70 per adult and R35 per child, while foreign visitors are subject to a standard conservation fee of around USD8 for adults and USD4 for children.
Good To Know
The Silvermine Nature Reserve provides a delightful and wheelchair-accessible boardwalk encircling the serene dam. Additionally, visitors can indulge in a therapeutic stroll along the river, embark on a gentle hike to the captivating Silvermine waterfall, engage in birdwatching, relish picnics, enjoy leisurely dog walks, and even partake in exhilarating mountain biking adventures. These are just a few of the splendid activities awaiting you at the reserve.
Northern Suburbs
Cape Town's Northern Suburbs is a twenty-minute drive from the City Bowl. These suburbs have a variety of entertainment options. Vast open areas mean plenty of opportunities for visitors to enjoy the great outdoors. There is a variety of mountain bike trails at various wine farms. The Tygerberg Nature Reserve caters for hikers and fauna enthusiasts while Bloubergstrand is any beach-lover's paradise.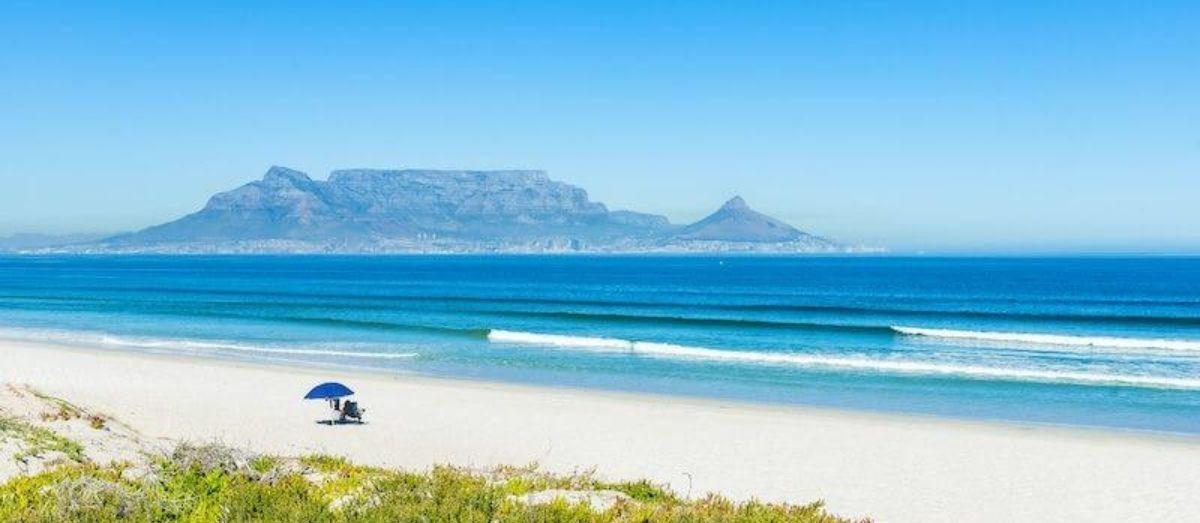 13. Durbanville Hills
Located in the Northern Suburbs of Cape Town, the Durbanville Hills winery stands out as one of the region's most renowned vineyards. Just a short 20-minute drive from the
city centre
, this winery boasts an exceptional terroir that yields exquisite wines of unparalleled quality.
What To Expect
Indulge in a gourmet experience while enjoying breathtaking views of Table Mountain and Table Bay. Explore the cellar and savour the exquisite wines. And don't forget to treat yourself to culinary delight at the renowned Tangram Restaurant, a recipient of three prestigious awards at the annual Haute Grandeur Global Restaurant Awards.
Best South African Cuisine on a Global Level
Best Restaurant Manager in South Africa
Best Gourmet Cuisine in Africa
How Long It Takes
Block off a delightful afternoon to indulge in a leisurely lunch and savour the experience of wine tasting at Durbanville Hills. Additionally, consider exploring the nearby wineries to enrich your wine tour and make the most of your afternoon.
Cost Per Person
Embark on a captivating cellar tour for just R120 (approximately USD7) per person, which includes the Crystal Tasting. Indulge in a delightful array of wine pairings starting from only R95 per person (around USD6). For an extraordinary experience, opt for the Collectors Reserve Tasting, a 120-minute journey that encompasses a private cellar tour. The cost for this exceptional experience is approximately R300 per person (about USD20).
Good To Know
To ensure a seamless experience at the Collectors Reserve Tasting and Cellar Tours, we kindly ask you to make a booking in advance. While Durbanville Hills Winery is open on Sundays, please note that the Cellar Tours and Collectors Reserve Tasting are exclusively available from Mondays to Fridays during lunchtime.
14. Grand West Casino And Entertainment World
The Grand West Casino and Entertainment World stands as South Africa's premier entertainment destination, offering an unparalleled experience of grandeur and excitement.
What To Expect
Situated in Cape Town, this casino proudly stands as the only establishment of its kind in the area. However, it offers far more than just a gambling experience. With an abundance of dining options and a lively bar scene, visitors can indulge in a diverse range of culinary delights. The grand theatre hosts a captivating lineup of shows, while an ice rink, Ten Pin Bowling court, Kids Corner Crèche, games arcade, laser tag area, and cinemas cater to the entertainment needs of guests of all ages.
How Long It Takes
Families can enjoy a meal and a show, which typically lasts three to four hours. Conversely, avid gamblers may find themselves engrossed in the casino for extended periods of time.
Cost Per Person
No entry fee is required. Each game and entertainment activity has its own price.
Good To Know
Grand West Casino operates 24 hours a day, 7 days a week. It offers both smoking and non-smoking gaming facilities.
15. Galileo Open Air Cinema
Few activities rival the romance of watching a movie beneath the starlit sky. At Meerendal Wine Estate, every month during Cape Town's summer months, the Galileo Open Air Cinema takes place on a serene Friday evening.
What To Expect
Experience a delightful evening by setting up camp on the lawn with a rented Galileo backrest and a cosy blanket. Sit back and enjoy a timeless classic projected on a large inflatable screen, the movie begins at sunset. Treat yourself to delectable picnic-style fare, including a selection of fine wines and refreshing beverages, available for purchase prior to the start of the screening.
Meerendal Wine Estate, a charming destination, not only boasts the Galileo Open Air theatre but also serves as the abode of award-winning wines. With its network of mountain biking and running trails, this estate offers an idyllic escape. And on weekends, experience the joy of miniature train rides.
How Long It Takes:
The event will extend into the late evening, so please avoid scheduling any dinner plans thereafter. Expect to depart from the venue around 10:00 or 11:00 PM, depending on the length of the movie.
Cost Per Person
Standard tickets are priced at approximately R129 (equivalent to USD7), while VIP tickets are available at R220 (around USD13), with a range of options in between.
Good To Know
Despite warm daytime temperatures, the nights can get quite chilly. It is recommended to wear long pants and closed shoes and bring along a warm jacket and beanie. Before booking, make sure to check the movie schedule for the Galileo Open Air Cinema. The doors open at 18:00 so arriving early will allow you to reserve your seat under the stars. Don't miss out on the market experience, where you can indulge in delicious artisanal foods and drinks, enjoy interactive games, and music, and have a great time.
Cape Winelands
The Cape Winelands offers a captivating blend of exquisite landscapes, delectable cuisine, and, naturally,
exceptional wines
. With the infusion of history, adventure, and nature, this destination captivates visitors, ensuring endless entertainment for weeks on end.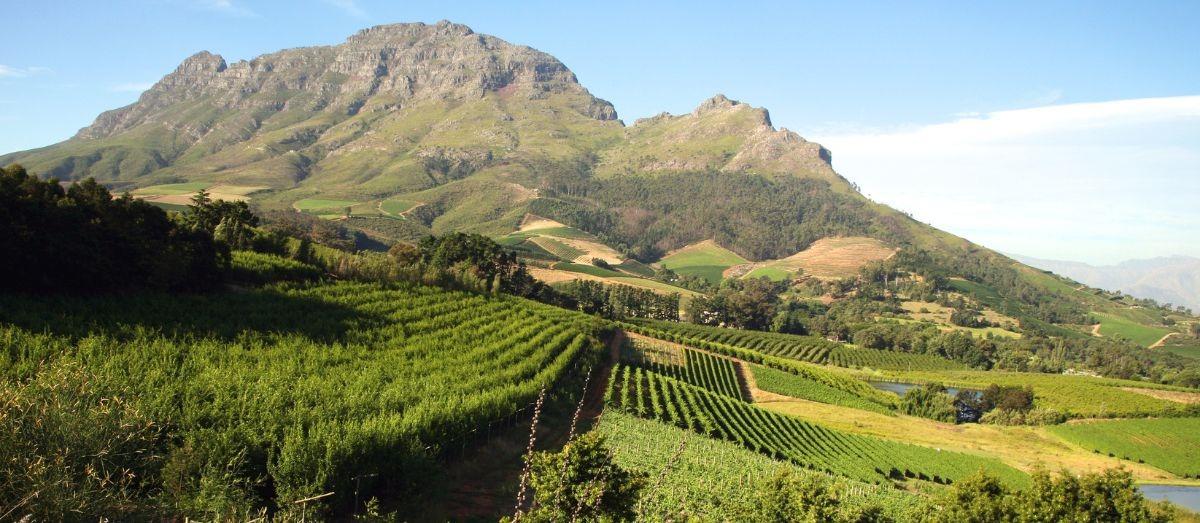 16. Dylan Lewis Sculpture Garden
The Dylan Lewis Sculpture Garden resides in a unique space, nestled between contrasting realms. On one side, the garden adjoins the well-groomed suburbs of Stellenbosch, while on the other side, it borders a rugged mountain wilderness where leopards still wander freely. This juxtaposition creates a captivating setting that harmonizes the cultivated and the untamed, inviting visitors to experience the duality of nature in all its splendor.
What To Expect
Visitors have the opportunity to explore over 60 meticulously placed sculptures along 4 kilometres of pathways, all-encompassing a magnificent seven-hectare expanse of land. Moreover, the garden itself is a captivating spectacle, showcasing the beauty of indigenous fynbos. Feel free to leisurely explore the garden at your own pace, with the help of a complimentary detailed map.
How Long It Takes
Private guided tours last for one and a half hours. For self-guided tours, you can explore the garden anytime during its opening hours, with the last entry at 15:30. The garden welcomes visitors from Tuesdays to Saturdays, operating from 09:00 to 17:00.
Cost Per Person
The standard Garden Entry fee is R220 per person (USD12)
Good To Know
The garden reaches its peak during winter (July to August and extends into September). This is when the fragrant flowers and fynbos are in full bloom, while fynbos remain mostly dormant in summer. You can easily book your self-guided tour online.
17. Babylonstoren
Established in 1692, Babylonstoren stands as one of the oldest Cape Dutch farms, exuding charm and historical significance. A visit to this remarkable estate is incomplete without exploring its breathtaking fruit and vegetable garden. With the majestic Simonsberg, Du Toitskloof, and Franschhoek mountains serving as a picturesque backdrop, this destination wine farm underwent extensive restoration a decade ago, resulting in its transformation into an enchanting haven.
What To Expect
The garden at Babylonstoren lies at the very heart of the farm, spanning across 3.5 hectares of meticulously cultivated fruits and vegetables. Inspired by the historic Company's Gardens in Cape Town, this bountiful oasis once served as a vital source of fresh produce for the sailing ships of the Dutch East India Company.
In addition to the garden, Babylonstoren offers the delightful Babel restaurant, housed in a charming old cow shed. With its farm-to-fork philosophy, Babel tantalizes your taste buds with seasonal dishes that truly speak for themselves. Tucked away amidst the oak trees, you'll find the Greenhouse Restaurant, a hidden gem where you can enjoy picnic-style fare in a relaxed and informal setting. And let's not forget about the bakery, which supplies freshly baked bread to the Farm Shop and restaurants during the day, and transforms into a vibrant, family-friendly eatery at night. Discover the vibrant culinary offerings that await you at Babylonstoren!
How Long It Takes
Exploring the gardens, savouring a refreshing beverage at the Greenhouse Restaurant, and browsing the Farm Shop will easily occupy a minimum of two hours. For a truly leisurely experience, allocate additional time to indulge in a delightful meal amidst the picturesque setting of this exquisite farm.
Cost Per Person
Babylonstoren applies an entrance fee of R100 per person (slightly over US$1) and remains closed on the 25th of December.
Good To Know
For the garden walk, it is recommended to bring a hat and sunscreen. Additionally, making a reservation at either Babel for lunch or Bakery for dinner is highly recommended.
18. Spier Wine Farm
Spier, a historic farm located near Stellenbosch, offers visitors an experience that goes beyond the Cape wine culture. Explore the arts, indulge in delectable cuisine, take leisurely nature walks, and be captivated by majestic Eagle Encounters.
What To Expect
Discover the Werf, Spier's captivating historic farmyard, where you can immerse yourself in the beauty of nature, indulge in exquisite wines, savour delectable cuisine, and embrace the rhythmic charm of farm life. Delight in wine tastings and an array of dining options, including picnics at Spier, The Farm Café, Vadas Smokehouse and Bakery, or the Hotel Restaurant. Experience a truly unforgettable journey where every moment is a celebration of life's finest pleasures.
The Tasting Room is complemented by a craft market, showcasing a delightful array of authentic and innovative arts and crafts. At the hotel, the Spier Shop offers a carefully curated selection of exquisite gifts for your indulgence.
The Spier Art Collection stands as a prominent showcase of contemporary South African art, renowned for its extensive size. Adding to the allure, the Amphitheatre serves as a captivating venue for a diverse range of outdoor performances.
Experience the magic of a Vineyards Segway Tour, effortlessly gliding through picturesque vineyards on remarkable two-wheeled, self-balancing, battery-powered transporters. Immerse yourself in the beauty of the River Garden, and don't miss the fascinating yin-yang water recycling and re-energising plant. This unforgettable journey offers both tranquillity and adventure.
Spier offers a range of captivating self-guided walks for visitors to enjoy, including the Heritage Walk, River Walk, and VoiceMap Walking Tours. These tours can be conveniently downloaded onto your smartphone, allowing you to explore and experience Spier's rich heritage and natural beauty at your own pace.
Eagle Encounters is a remarkable facility dedicated to rehabilitating birds of prey. It offers a unique opportunity for visitors to immerse themselves in the world of these majestic creatures, gaining invaluable knowledge and getting up close and personal with them.
How Long It Takes
We suggest allocating a minimum of three to five hours, or even a full day, for your visit. Tastings typically last about 45 minutes, while Segway tours range from one to two hours. Self-guided walks can vary from 30 minutes to an hour and a half. It is recommended to allow at least an hour to fully enjoy the experience at Eagle Encounters.
Cost Per Person
Wine-tasting prices range from R85 to around R300 per person (USD5 – 16). For children, there is a Grape Juice Tasting option available at R50 per person.
When it comes to Segway Tours, there are various options to choose from. These range in price, starting at R420 per person (USD23) for an hour and going up to R750 per person (USD40) for two hours.
For Eagle Encounters, the cost is R100 per person (USD6) for adults and R75 per person (USD4) for children aged 3 – 12 years.
Good To Know
For those with limited time, there are fantastic wine farms near Spier that offer wine-tasting experiences. The Stellenbosch Valley Wine Route features a range of options, including Van Ryn's Distillery and Brandy Cellar, Vredenheim Wine Estate, Neethlingshof Wine Estate, and the charming boutique farm, Lovanne.
West Coast
To the north of Cape Town lies the expansive West Coast, spanning over 400 km. Bordered by the vast Atlantic Ocean to the west and the picturesque Swartland region to the east, this area is characterized by its arid, sandy terrain and is renowned for its solitude and distinctive landscapes.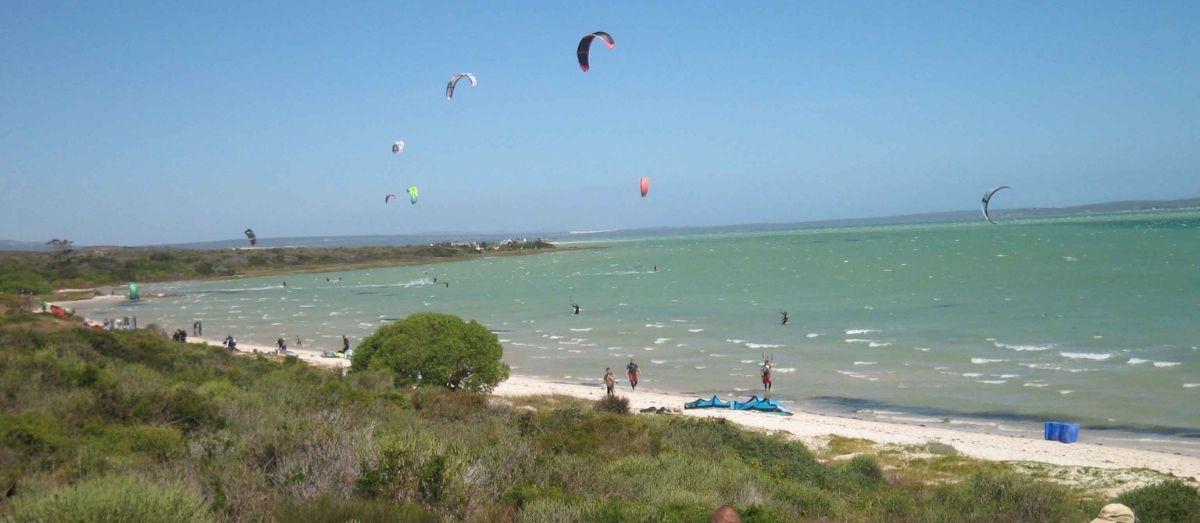 19. West Coast National Park
Located 120km north of Cape Town, the West Coast National Park covers an expansive area of 36,000 hectares. Established in 1985, it has gained a reputation for its abundant birdlife and captivating spring flowers that bloom from August to September.
What To Expect
The Park is centered around the picturesque Langebaan lagoon, offering sightings of majestic antelopes such as eland and Bontebok. In the Postberg section, you'll also find red hartebeest, kudu, gemsbok, steenbok, mountain zebra, duiker, and ostriches. Keep an eye out for smaller but equally fascinating creatures like the bat-eared fox, caracal, and the Cape grey mongoose.
A sanctuary for birding enthusiasts, The Park captivates with its diverse birdlife. Visitors can explore different areas of the park while driving through its picturesque landscapes. An architectural gem, Geelbek Restaurant, housed in a Cape Dutch building of national significance, provides not only a dining experience but also breathtaking views of the park and lagoon. It's highly likely that visitors will have the opportunity to witness the graceful presence of flamingos on the lagoon.
Visitors to the Park can enjoy the freedom of hiking and mountain biking amidst its breathtaking landscapes. The pristine waters of the Langebaan Lagoon offer the perfect playground for kayaking and kiteboarding enthusiasts. Additionally, the park provides convenient picnic and braai facilities, ensuring a delightful experience for all.
How Long It Takes
Embark on an unforgettable day trip from Cape Town and explore the wonders of the West Coast National Park. Dedicate an entire day to savor the scenic drive from Cape Town, making delightful stops at charming roadside farm stalls along the way. Immerse yourself in the essence and allure of this remarkable region.
Cost Per Person
South African citizens and residents are charged around R70 per adult per day and R35 per child per day outside of the flower season. However, during August and September, the cost increases to about R105 per adult per day and R55 per child per day. For visitors outside of South Africa, the standard conservation fee is approximately USD6 per adult per day and USD3 per child per day during non-flower season. During the flower season, the rate rises to around USD13 per adult per day and USD6 per child per day. SADC Nationals are required to pay R110 per adult per day and R55 per child per day outside of the flower season. During the flower season, the rate increases to R160 per adult. Note that you will be asked to present your ID or passport upon arrival.
Good To Know
The flower season at the Park runs from August to September, and despite being the busiest time of the year, it is truly the best. Witness the breathtaking beauty of the West Coast floral kingdom, an absolute spectacle. Additionally, this is the perfect time for whale watching at Tsaarsbank. Don't forget to bring your swimming costume during the summer months for a refreshing dip in the Langebaan Lagoon.
20. Wolfgat
Paternoster, a charming fishing village on the West Coast, proudly houses Wolfgat. This extraordinary culinary gem was crowned World Restaurant of the Year in 2019. Its namesake is derived from a cave on the premises, a place of immense archaeological and geological importance.
What To Expect
Wolfgat presents an exceptional dining experience for a limited number of 20 diners per sitting. Located on the coast, this restaurant showcases the use of locally sourced indigenous ingredients, adding a distinct touch to its culinary creations.
Chef Kobus van der Merwe finds inspiration in the ever-changing landscape that surrounds him, drawing from its beauty and seasonal transformations. His renowned Strandveld food menu features an exquisite array of tasting dishes, meticulously crafted and presented in a captivating seven-course experience.
Guests can indulge in a delectable selection of sustainable seafood, locally sourced lamb and venison, as well as seasonal "veldkos", which showcases the finest food straight from the field. Kobus skillfully prepares dishes using an array of wild herbs, handpicked seaweeds from the local rock pools, and the freshest harvest from the garden.
How Long It Takes
Take your time and savor the delightful seven-course tasting menu. Allocate a generous amount of hours for this unforgettable dining experience.
Cost Per Person
The price for the tasting menu is approximately R1250 per person, which is equivalent to around USD67. Please note that this price does not include beverages.
Good To Know
You can book online for Wolfgat up to two months in advance. Please note that Wolfgat does not accommodate children or infants. If you're looking for a more relaxed option for a 4-course Strandveld food breakfast or lunch, Oep ve Koep, their sister restaurant, is highly recommended.
21. Evita Se Perron
Nestled in the charming town of Darling, you'll find a truly unique cabaret venue, Evita se Perron. Conceived by the South African theatrical icon Pieter Dirk Uys, this extraordinary show revolves around the captivating character of Tannie (auntie) Evita. Timeless in its appeal, the performance at Evita se Perron never fails to captivate its audience.
What To Expect
Evita se Perron presents a comprehensive à la carte menu, serving breakfast, lunch, and delightful afternoon tea. Complementing the experience is Bambi's Berlin Bar, where you can indulge in the finest local Darling beers and wines. Additionally, a variety of entertaining shows are available for booking, predominantly scheduled on weekends.
How Long It Takes
The journey from Cape Town to Darling will take approximately one hour each way. Please allocate ample time to enjoy your meal and/or the show.
Cost Per Person
Ticket prices range from approximately R250 per person (equivalent to around USD14). The menu pricing aligns with that of typical South African restaurants. For a delectable two-course lunch paired with wine, expect to spend no more than approximately USD20.
Good To Know
To ensure a delightful experience, it is advisable to book shows and meals in advance, especially during the bustling flower season on the West Coast, where Darling is no exception. Mark your calendars for the highly anticipated Voorkamerfest held in early September, as this creative theatre festival in Darling is not to be missed.
Overberg
The Overberg region lies on the coast east of Cape Town. It is an area of contrasts and wonder. Expect rugged mountain ranges, fynbos, rolling wheat and canola fields and beautiful ocean views. Travelling there from the city will take you through the Elgin Fruit Valley which is South Africa's second largest fruit supplier. The area stretches all the way to Swellendam and beyond, bordering the Garden Route.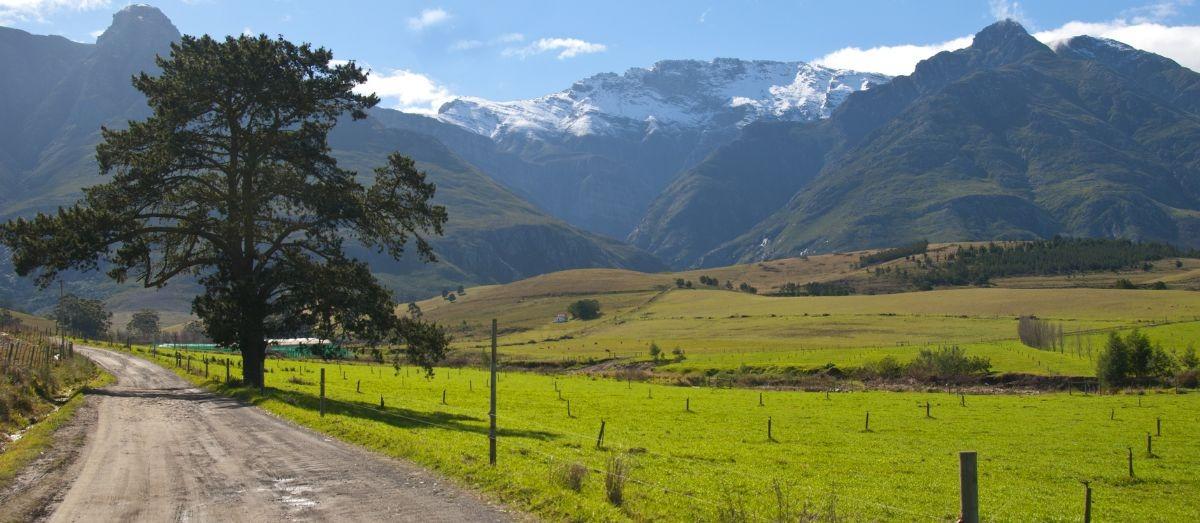 22. Whale Watching In Hermanus
Hermanus, a charming coastal town, was born as a humble fishing village. Its appeal, however, extends far beyond its origins. From the months of June to October, it emerges as one of the premier destinations for witnessing the awe-inspiring spectacle of
whale watching
.
What To Expect
In Hermanus, there are numerous coastal spots where one can witness the graceful play of whales in the waves. However, many visitors opt for a whale watching safari, a chartered boat trip that brings you up close to these majestic creatures. A whale safari is an exciting addition to the list of family-friendly activities while on vacation in Cape Town.
How Long It Takes
A typical whale watching boat safari usually lasts for approximately two hours.
Cost Per Person
Anticipate a cost of approximately R1,500 per adult (USD80) and R800 (USD43) per child for an unforgettable whale watching safari.
Good To Know
The Hermanus Whale Festival, held annually, is a joyous celebration of the majestic southern right whales' return to the coastal waters of Southern Africa. Every September, thousands of visitors flock to Hermanus to partake in the three-day long extravaganza that is the Hermanus Whale Festival.
While the festival revolves around the whales, their celebration extends to the land as well. Expect a delightful lineup of talented performers, musicians, a wide variety of food stalls, and a range of activities catering to both young and old.
The whale festival is dedicated to raising awareness about the conservation of whales and marine wildlife. All events and activities are carefully designed to promote the protection and well-being of these majestic creatures and their ocean habitats.
23. Discover Swellendam
Swellendam, a captivating town, holds the distinction of being the third oldest European settlement in South Africa. Nestled against the majestic backdrop of the Langeberg mountain range, it is surrounded by three exceptional nature reserves: Marloth Nature Reserve, Sanbona Wildlife Reserve, and the Bontebok National Park.
What To Expect
There is something for everyone in Swellendam. The town's rich historical significance captivates many. For sports enthusiasts and thrill-seekers, there is an abundance of mountain trails to explore. Embark on a family safari adventure and indulge in the warm hospitality, delicious cuisine, and exquisite wines the area has to offer.
How Long It Takes
Located just over 200km from Cape Town, Swellendam is an ideal destination for a day trip. The scenic drive takes approximately two and a half hours, allowing you to fully immerse yourself in the beauty of the journey. However, we highly recommend extending your stay when exploring this captivating area. For a truly unforgettable experience, consider booking a safari at Sanbona Wildlife Reserve. Here, you'll have the opportunity to witness the majestic white lions in their natural habitat, alongside a diverse array of other captivating wildlife.
Cost Per Person
The rates may vary depending on the specific activities and the rates set by each establishment.
Good To Know
Swellendam is a delightful destination that offers its charms throughout the year. However, if you yearn to witness a mesmerizing spectacle of golden fields when the canola flowers are in full bloom, make sure to plan your trip for September.
24. Cape Agulhas
Cape Agulhas, located at the southernmost tip of Africa, serves as the official boundary between the cold Atlantic and warm Indian Oceans. This coastal region boasts rugged shorelines and rocky beaches. In the past, navigating these treacherous waters posed a significant risk for sailors. However, thanks to the presence of a functioning lighthouse, passing ships are now duly warned.
What To Expect
Located near Cape Agulhas, Arniston is a charming coastal village worth exploring. Don't miss the opportunity to visit the iconic Cape Agulhas lighthouse and the breathtaking Waenhuiskrans cave, known as the wagon house cliff.
How Long It Takes
The journey from Cape Town to Arniston is approximately two and a half hours, covering a distance of just over 200km. We highly recommend that visitors plan an overnight stay in Arniston to fully immerse themselves in the beauty of this coastal destination. Take the opportunity to explore the local attractions and indulge in a peaceful seaside getaway.
Cost Per Person
The rates may vary depending on the specific activities and the rates set by the establishments themselves.
Good To Know
During South African holidays, seaside towns like Arniston tend to become bustling with activity. However, we recommend visiting these towns outside of holiday periods to truly immerse yourself in their authentic charm and essence.
When planning your holiday in Cape Town, it's crucial to secure a solid base for your excursions. Ensure the comfort of you and your family by booking self-catering accommodation in a central area. Remember to prioritize your personal safety throughout your stay.
Nox Cape Town Can Help You Plan
For impeccable assistance in crafting your travel itinerary, look no further than Nox Cape Town. Our team of seasoned and knowledgeable consultants are here to curate a bespoke experience for you in Cape Town, encompassing the finest attractions and indulgent accommodations tailored to your preferences.
Nox Cape Town offers a seamless selection of exquisite sea-view apartments and villas in prime locations along the Atlantic Seaboard. Easily find the perfect place to stay, where breathtaking views of the ocean greet you at every turn.
Looking to elevate your travel planning experience? Discover all the answers to your travel-related inquiries in our comprehensive
Cape Town holiday planning hub
. It's your ultimate resource for all things related to your trip to Cape Town.